This is the November 2018 edition of the Cities Reducing Poverty Policy Digest, which aims to provide you with timely poverty-related policy updates and resources from across Canada.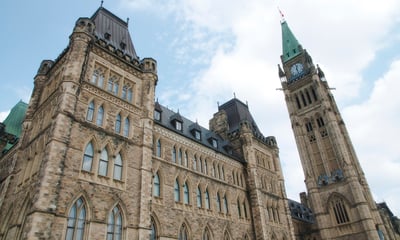 Key highlights include the tabling of poverty reduction legislation at the federal level and in BC.
National Policy Updates:
Minister Duclos has released new details on Reaching Home: Canada's Homelessness Strategy, which aims to reduce chronic homelessness by 50% over 10 years.
Updates by Province and Territory:
Alberta:
On October 1, Alberta's Minimum Wage rose to $15 an hour, making it the province with the highest minimum wage in Canada.
The Alberta Government has tabled legislation that would boost the rates for Alberta's Assured Income for the Severely Handicapped (AISH) program, index it to inflation, and increase the asset limit to access to the AISH child allowance.
British Columbia:
BC's new Poverty Reduction Strategy Act commits the BC Government to reduce the province's overall poverty rate by 25% and child poverty rate by 50% in the next five years. The provincial strategy will be released by March 31, 2019. Read the news release.
Manitoba:
New Brunswick:
A University of New Brunswick PhD student has received $25,000, through Enterprise St. John's Smart and Connected Data Project's Innovation Challenge, to assist food banks with resource and data management. Read more.
Newfoundland and Labrador:
On November 1, the Government of Newfoundland and Labrador eliminated liquid asset testing for those applying for long-term care and community supports. Starting February 1, 2019, income testing will be expanded to all services offered by the regional health authorities. Read more about these changes.
Nova Scotia:
The Halifax Regional Municipality's Mobile Food Market, currently operating in 12 sites, received $250,000 to expand the program. The travelling food market brings healthy, high-quality, affordable food to those facing barriers to accessing fresh food. Read the Government of Nova Scotia's news release.
Northwest Territories:
Nunavut:
Ontario:
The Ontario Government's proposed Making Ontario Open for Business Act is set to reverse several amendments that were contained in the Fair Workplaces, Better Jobs Act, 2017 (Bill 148). These include cancelling the planned minimum wage increase to $15 an hour, which would have taken effect in 2019. Read more.
Prince Edward Island:
Québec:
Organizers of the Night of the Homeless, held in 40 cities across Québec, called on Premier François Legault's Coalition Avenir Québec government to tackle poverty and homelessness. Read the Montreal Gazette article.
Saskatchewan:
Yukon Territory:
The Yukon Housing Corporation's rent supplement program will receive $200,000 more from the Government of Canada's $2.4 million Northern Housing Fund. Read the release.
The Latest Policy Resources and Perspectives:
See photos and updates from Dignity for All's 2018 Chew on This! campaign, which was held on October 17 to mark the International Day for the Eradication of Poverty.
Read Noah Zon's take on the federal Poverty Reduction Act in Policy Options.