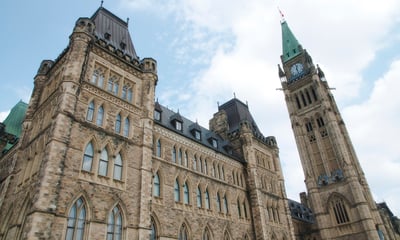 This is the January 2019 edition of the Cities Reducing Poverty Policy Digest, which aims to provide you with timely poverty-related policy updates and resources from across Canada.
Key highlights include the deadlines for provincial and federal consultations, applications for the Federal National Advisory Council on Poverty, and the City of Edmonton adopting a living wage policy.
National Policy Updates:
On November 30, 2018, Bill C-87 an Act Respecting the Reduction of Poverty, was introduced for its second reading in the House of Commons. Major speeches from the Sponsor and responses can be read here.
On December 10, 2018, the Inuit Tapiriit Kanatami and Indigenous Services Canada released Inuit Tuberculosis Elimination Framework. The framework includes poverty reduction as a priority area for action and investment.
The Honourable Jean-Yves Duclos, Minister of Families, Children and Social Development began 2019 with two update announcements. The first release highlighted that Canada was on target to create 40,000 more affordable child care spaces by 2020. The second release noted the impact of three new benefits meant to support those with modest incomes.
A reminder that Statistics Canada is consulting with Canadians on the Market Basket Measure. You have until January 31 to fill out the survey on the Statistics Canada website to provide your input into Canada's first official poverty line.
Updates by Province and Territory:
Alberta:
On November 27, Edmonton City Council adopted a policy to provide a Living Wage for City of Edmonton Employees.
British Columbia:
In December 2018, the Government of British Columbia, the BC Housing Research Centre, Homelessness Services Association of BC, Urban Matters and the BC Non-Profit Housing Association released the first province wide report on homelessness.
Manitoba:
On January 9, the Manitoba Securities Commission launched MoneySmart Manitoba to help Manitobans advance their financial knowledge. This site is geared toward empowering individuals, families and communities related to financial matters.
New Brunswick:
The NB Economic and Social Inclusion Corporation, Canada Revenue Agency and Service Canada have set dates for their Super Clinics in March. These clinics help individuals with modest incomes file their taxes, get Social Insurance Numbers for their children, sign them up for the Canadian Learning Bond and provide information on the Registered Disability Savings Plan in one location at one time.
Newfoundland and Labrador:
Nova Scotia:
Northwest Territories:
The Government of the Northwest Territories is considering proposed changes to the Employment Standards Act, which would allow workers take leaves when they are faced with domestic violence.
Nunavut:
Ontario:
The Waterloo Region set a goal to end chronic homeless in the region within two years.
The Ontario Government opened its budget consultations in December. Individuals and organizations are invited to participated in the consultations until February 8, 2019.
Prince Edward Island:
In November 2018, the Government of PEI and its Poverty Reduction Advisory Council released "Belonging and Thriving" their poverty reduction plan for 2019-2024. Some highlights from the action plan include a call for legislation, targets based on the federal strategy, the appointment of a Minster to be responsible for the plan, and support for community-based social programs and supports.
Québec:
In December the CBC highlighted Marché Bon Accueil, a Montreal based food bank that operates like a grocery store and provides healthy meals each week for more than 3,000 Montrealers. Read the article here.
Saskatchewan:
Yukon Territory:
In December, the Government of Yukon and the Salvation Army reached an agreement, which will see the Government take over the ownership and operations of the Centre of Hope shelter in Whitehorse.
The Latest Policy Resources and Perspectives:
University of Toronto geographers, Jeff Allen and Steven Farber, published a study on the transportation poverty facing urban Canadians.
In November, Campaign 2000 launched their 2018 Report Card on Child and Family Poverty in Canada. The report provides important information about poverty in Canada and sets forth ambitious recommendations for the eradication of poverty.