In September, Vibrant Hawai'i (a Cities Reducing Poverty member) launched its island-wide Resilience Hubs Initiative as a community response to the pandemic. With the basic principle to put power and resources into the hands of the community, these hubs are enhanced community spaces designed and managed by local residents.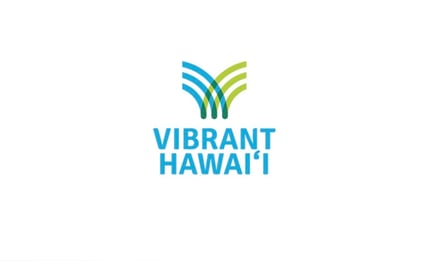 Taking an assets-based approach to the work by boosting local capacity, shoring up connections within and between regions, and helping communities leverage the strengths of an area, means they can deliver solutions that work best for them.
Though each hub is its own, and unique, the aim of the overarching initiative is to:
increase access to digital connectivity,

improve food security while supporting the local economy,

and provide a suite of resilience and wellness programming.
With support from partners in local government, the private and non-profit sector, the initiative is a collaboration of over 40 partners working to build relationships, social capital, wellness, cooperation and trust across the island.
Complementary to its island-wide hubs to support immediate need for residents, Vibrant Hawai'i has a focus on supporting financial resilience as well as further integrating workforce and community initiatives in four areas:
Capacity - build the capacity of Hawaiʻi Island residents to understand the impacts of traumatic events, experience, and effects and develop skills to provide support

Community – shift the community's narrative, culture, stigma, and shame around trauma and burnout, and promote healing and resilience through a two-lens perspective that includes both Indigenous and Western practice

Competency/ Curate resources – identify, design, and disseminate tools, resources and training to promote whole person health, safety, and wellbeing

Catalyze change - advocate for legislative policy and sources of funding to catalyze systemic change that embeds a trauma informed, healing centered response into the way government and organizations do business and build community health and resilience
By activating a network of resilience hubs to be both transactional and transformative, the community is supported not only in getting through the emergency phase, but long into and beyond recovery. Ultimately, increasing community capacity, and enabling resilience is a collective response.
Learn more about Vibrant Hawai'i and Resilience Hubs Initiative