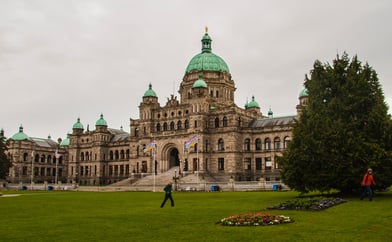 February was a busy month for poverty reduction efforts in British Columbia as local municipalities submitted their applications for funding under the Poverty Reduction Planning & Action Program.
Results from the 2018 Canadian Income Survey were also released in February, showing an overall decline in poverty rates across the province. The overall poverty rate dropped to 8.9 percent in 2018 from 12 percent in 2016 and the child poverty rate dropped to 6.9 percent in 2018 from 12 percent in 2016. While the survey used a Market Basket Measure (MBM) from 2008 to calculate the cost of living, an update to the MBM is expected in June which should help to give a more accurate picture of the state of poverty in the province.
Meanwhile, the BC Budget 2020 was released, providing insight into the province's investment priorities for the coming year. Some poverty reduction advocates are celebrating the budget as making clear progress towards the province's goal to reduce poverty, while others feel there it does not include bold enough investments needed to truly make an impact.
Here are some of the things that people are celebrating:
The BC Child Opportunity Benefit, which will come into effect in October
Funding for new shelter spaces and modular supportive housing
An increase in earning exemptions for those receiving social assistance and disability assistance
The BC Access Grant, which will support lower-income students pursuing post-secondary education
Funding to improve access to legal aid for Indigenous communities and other marginalized groups
Here are some aspects of the budget that have received critique:
No additional investments in income and disability assistance
No additional investments in permanent affordable housing
No additional investments in food security and safe, affordable transportation, which are key priority areas in TogetherBC
No investments in improving access to dental, optical, and other extended health services for low-income households
$1 billion in surplus funds that could be put into social investments for poverty reduction
Only time will tell whether BC's budget has invested enough to truly move the needle on poverty. The first annual report on the province's poverty reduction efforts will be released in October 2020 and should provide a clearer picture of progress to date.
Take Your Learning Further: