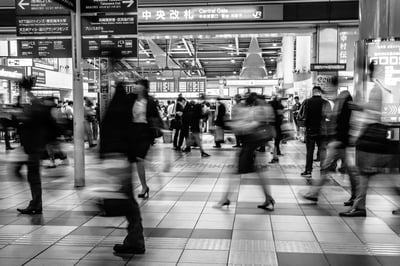 I sent an email to Paul Born, the other day. It was a quick exchange – and from this a blog post was created.
For this interview, I did not personally know anyone that was an abundant community pioneer, so I reached out to some of the resources listed in the back of a book. I got a response from Paul Born, who is the Co-CEO of Tamarack Institute in Canada. This institute focuses on being a connecting force for community change by offering tools, training, consulting, and learning communities to get from theory to practice to impact. Paul is also the author of four books, including two Canadian best sellers. The interview questions I asked were the following;
Myrisa: In our modern society, people are often busy with their own lives - working, raising children, and so on. How do you find neighbours who are willing to make connections with one another?
Paul: You reach out – it only takes one person to invite people to a potluck or a barbecue. I never found that neighbours do not want to eat together. Once we know each others stories connecting is easy.
M: To have a competent community, people need to have powerful, trusting relationships with one another. Is that possible to have with each and every member of the community, especially those who are outsiders of society?
P: I think this all starts slow – some relationships are powerful and trusting, others are just "nice". People are so busy with their own lives, that does not really mean they are busy – just that they have their own priorities. Neighbours work when there are a small group of people willing to reach out and make good things happen.
M: How do you enhance the lack of connection for certain people to the rest of the community?
P: You meet, hear their story, have fun together, care for one another and work together to make things better – simple – yes but brilliant how well this works. It grows over time. Make it a priority to involve everyone.
It shows through Paul's responses that he has a very personal approach when it comes to connecting with people, and I think that is a great point to remember. We have to remember that we are all human and if we can have that personal touch with interactions, people are more willing to connect.
He also stated in his email response that he loved the fact that nurses care about these kinds of community aspects. We are taught in school that patient-cantered care is everything, and we can bring that personal touch to the community to have even better outcomes.
Take your Learning Further: