With all the buzz around technology and community engagement, it can be easy to get overwhelmed by the array of tools and networks at your disposal. When it comes to social media, this is especially true.While new tools and apps continue to develop around us, the effort we put into managing these networks may not always amount to the return on investment that we're looking for.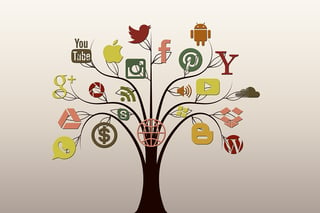 So, how do you know what works for you? Based on your organization's capacity, how do you assess and prioritize the streams that are most beneficial? In NonProfit Tech for Good's article, 4 Signs Your Nonprofit Should Quit a Social Network, these questions are explored against the backdrop of ten years of social media growth - from a MySpace page to using Twitter, Facebook, Instagram, Google+, LinkedIn, Pinterest, Tumblr, Storify, Flipboard, Periscope and Snapchat.
What is overwhelmingly clear, is that in the not-for-profit world, where time is precious, the key is quality over quantity. It is better to manage a few social networks really well than to manage multiple networks poorly.
Find out what works for you and your audience. Start by reading 4 Signs Your Nonprofit Should Quit a Social Network.
Next. Set up a social media calendar to help save time and allocate your resources wisely. Learn how here.