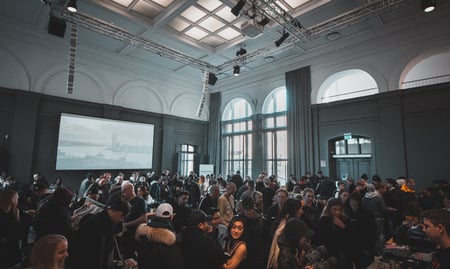 Vibrant Communities - Cities Reducing Poverty (VC – CRP) is a national collective impact movement aimed at reducing poverty through the place-based efforts of multi-sector roundtables and the alignment of strategies at the municipal, provincial, territorial, and federal levels. Our primary purpose is to make the work local poverty reduction initiatives easier and more effective.
Our growing network is comprised of 70 CRP members representing more than 330 communities who are each actively working to reduce and eradicate poverty across Canada.
Vibrant Communities supports CRP members with a focus on 4 areas of impact:
Growth: Supporting members to grow from concept to sustainability
Developing a common agenda and community plan
Tracking and reporting on outcomes
Achieving financial and leadership sustainability
As our Vibrant Communities team looks ahead to 2019, here are 10 things that we are looking forward to offering CRP members this year:
Hosting a national gathering that will bring CRP members and colleagues from across the country together to share stories and experiences, deepen collaboration, foster innovative ideas, and generate momentum on key levers related to poverty reduction across Canada.
Providing ongoing targeted one-on-one support via regional Managers of Cities to support CRP members through stages of their initiative's development. Together, we will set goals, address challenges, and accelerate progress.
Connecting CRP members to the deep knowledge and experience at hand via Tamarack's Expert Coaching Centre. Tamarack Institute Directors will support CRP members to develop common agendas and poverty reduction strategies, track and report on outcomes, and build sustainable leadership and financial health.
Convening CRP roundtable members and staff via monthly calls, private webinars, and peer coaching (peer-input-process) sessions. This online series will deepen connections within our network of experienced practitioners, while addressing topics identified by members themselves as pertinent and pressing.
Delivering a range of interactive Communities of Practice that bring small groups of practitioners together on a regular basis to collaborate, troubleshoot issues, and grow professionally.
Broadcasting live, online webinars that animate and explore process and topic-related ideas, featuring experts and change leaders from across the poverty reduction field.
Disseminating the latest news and announcements from the field, delivered straight to your inbox, via our bi-monthly Cities Reducing Poverty e-Magazine and poverty digest.
Generating case studies, tools and guides that paint the picture of CRP members' experiences and that present ideas to practitioners for addressing issues and processes.

2018 case studies include:
As Vibrant Communities moves into full swing in 2019, our team is looking forward to deepening interactions with our CRP convenors and colleagues, stimulating another productive year of co-creation within the network, and continuing the dialogue with our learning community at large.
If you are interested in learning more about becoming a CRP member, reach out to Alison. We would love to hear from you.