The family arm of the disability movement that I belong to seems to be getting older. The average age of the people at the meetings or conferences I attend is getting higher. There is a certain nostalgia in our deliberations.
We wonder where the younger parents are? Why they aren't participating in gatherings the way we once did? Whether our movement is withering?
Naturally our movement isn't withering. It is continually being renewed.
Moms are still having babies. Parents are still searching for answers. And families are still rallying around each other. Although they may hang out in different places and communicate or connect in different ways than previous generations.
What may be dated is an older generation's version of what a movement is.
Today's generation is a no-boundary and networked generation. They don't see joining a non-profit charity as the only way to make the world a better place for their children. They don't automatically assume they should join an organization. There are so many other ways to connect and stay in touch (blogs, websites, on-line forums, apps such as Snapchat, YouTube…)
The vitality of our movement calls for humility on the part of old-timers.
To accept that we are no longer the main players in our movement
To shine a light on younger parents and the great work they are doing in bringing people together
To encourage funding for the efforts of younger parents rather than for continuing our efforts
To not let differences of terminology, tactics and technology divide us
While our movement may span generations one thing is certain. We are bound together with a common cord – our flourishing love for our daughter or son.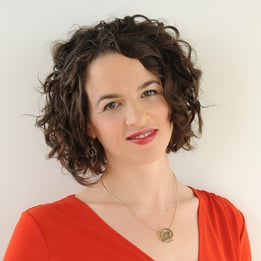 One of the challenges for those who want to refresh our movement is to connect the on-line generation with the off-line generation.
I can't think of anyone more qualified to help us with that task than Alexandra Samuel. She is Vickie and my guest for the final webinar in the Impact-ability series, "Think and Act Like a Movement." Alexandra is a digital pioneer who has important insights on the changing nature of our relationship with technology and its impact on ourselves, our families and the future of our movement. And she is one of us – a parent of a child on the autism spectrum.
Alexandra proposes a two-step process for refreshing our movement. Join us Tuesday, February 7th at noon Eastern, 9:00Pacific to hear more and for a provocative and informative discussion about the parent movement in the digital age. Register here. Click here to listen to all seven episodes in the series.