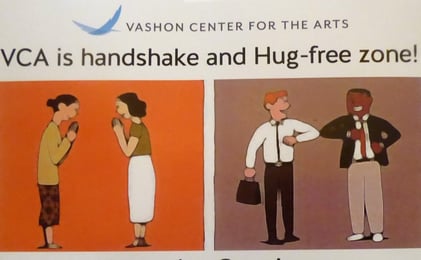 In the wake of the Coronavirus outbreak, public health officials are warning us to practice social distancing. That seems like good advice given the contagious nature of the disease, but it is also essential that we connect.
Eric Klinenberg wrote Heat Wave about another silent, invisible disaster 25 years ago that killed more than 700 Chicago residents. As a sociologist, Klinenberg studied two adjacent neighbourhoods with similar demographics and found that one had a death rate six times higher than the other largely because it lacked social connections. People didn't know who needed help as their neighbours died behind closed doors.
Now is a good time to think about neighbours who could use some support. Could you call that neighbour who is feeling isolated and vulnerable to check on their welfare and to assure them that they are not alone? When you go to the store to stock up on supplies, could you also get some for your neighbour who is fearful of going out or has no means of transportation? Is there a way you could support the family whose parents need to report for work but whose children have had their school closed? What about setting up a Facebook account for your street so that neighbours can stay connected and informed? You might also use social media to organize virtual scrabble games, happy hours, or sing-alongs. Could you make it a point to support local restaurateurs and other small businesses impacted by the outbreak?
Of course, we need to provide support in ways that don't endanger our neighbours or ourselves. People are finding creative ways to greet one another while avoiding skin contact as shown in the above graphic posted at our local Vashon Center for the Arts. Let's get equally creative in finding safe ways to provide support. This crisis calls for clean hands and open hearts.
We especially need to open our hearts and connect with the struggles of those most vulnerable. Klinenberg found that it was marginalized people who died disproportionately in the Chicago heat wave. Similarly, inequitable access to health care, housing and paid leave make many people more susceptible to coronavirus, and that's bad for everyone's health. We must insist that people get the immediate help they need and rededicate ourselves to working towards an equitable society. The coronavirus outbreak is a powerful reminder that we are in this together.