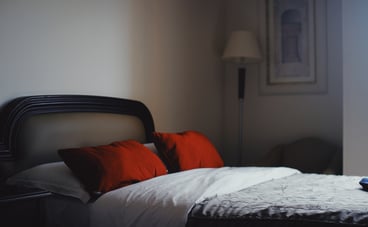 Vancouver has converted a privately-owned hotel and two downtown community centres into facilities that will provide food, shelter, and medical support for people experiencing homelessness and other vulnerable populations who need to self-isolate during the pandemic. With the city's homeless population at more than 2,200 people and shelters already operating at 100 percent capacity, physical distancing is a huge challenge.
A 60-unit hotel is Vancouver's first hotel that has been leased by BC Housing and converted to support vulnerable people who need to self-isolate Meals will be provided by the hotel's restaurant and hotel staff who had faced layoffs were offered jobs to stay on in the converted facility. Coal Harbour Community Centre and Roundhouse Community Centre have also been converted into housing for homeless people who need to maintain social distance and self-isolate. Non-profit organizations will oversee day-to-day management of the converted facilities, but the centres will be staffed by BC Housing and Vancouver Coastal Health.
In addition to expanding temporary shelter for the most vulnerable, the City of Vancouver has also launched a website soliciting businesses and organizations to donate or provide low-cost offers on large-quantity materials and services like medical supplies, cleaning products or food to aid the COVID-19 response. The initiative is called Give a Hand Vancouver. It's named for the city's daily applause at 7pm in support of healthcare and frontline workers.
Cities across the country are responding in innovative and creative ways to support the most vulnerable members of their community during the pandemic. Many are using an asset-based approach to identify resources and infrastructure in their community that could be re-purposed or converted as part of their emergency response efforts.
Take your Learning Further