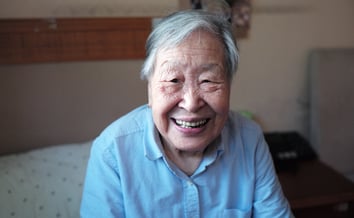 Recognizing the strengths and assets with our own neighbours can lead to a stronger, more engaged and supportive neighbourhood. Working together ensures neighbourhoods stay strong, healthy and connected. The Town of Stony Plain has launched a Neighbourhood Connect Initiative as a local response to the COVID-19 crisis to address issues of isolation. In Lethbridge, organizations is collaboratively working to improve accessible connections for community members through: a Postcard Campaign and Wellness Checks.
In Stony Plain
Anyone can register to a be a Neighbourhood Connector in Stony Plain through the Neighbourhood Connect Initiative.The initiative is designed to ensure there are no isolated or unsupported residents in the community. There is also an avenue for Neighbourhood Connectors to share stories and inspirational ideas of support with one another. Benefits include increased social and cultural wellness, increased safety, and activated shared knowledge, creativity and innovation.
Learn More about the Neighbourhood Connect initiative
In Lethbridge
The Postcard Campaign is a chance for volunteers to deliver postcards with reliable information and resources to others in their local neighbourhoods who do not have access to the internet. Volunteers who are healthy enough to take on a route are able to get fresh air and exercise while being a much needed resource for community members. The Lethbridge Public Interest Research Group (LPIRG) is coordinating and overseeing this campaign, with support from the Canadian Mental Health Association (CMHA) and Alberta South Region.
Wellness Checks for Community Members is being coordinated by Volunteer Lethbridge, with support from CMHA and Alberta South Region. Verified volunteer community members are paired with lonely community members to receive a friendly wellness check phone call on a regular basis. Volunteers are screened for criminal record checks and provided with basic training as well as information on resources and referrals to appropriate organizations, when needed. Community members need only to connect with Volunteer Lethbridge to request a Wellness check phone call or to volunteer to call isolated community members.
Together the two campaigns are showing the value in collaboration and being accessible to support and strengthen community networks.
Take your Learning Further