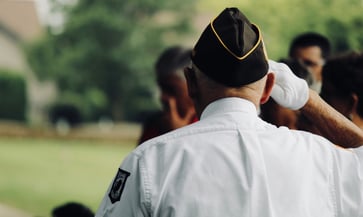 London has made Canadian history in achieving functional zero veteran homelessness in 2021. This milestone means the city is well on its way to address the homelessness crisis as reported by the Canadian Alliance To End Homelessness (CAEH).
The secret to success? Relationship building, timely data, coordinating access, prioritizing a population group, and a shared goal. Crucial have been partnerships between the city, local agencies, and veterans' organizations, and working through the city's By-Name List so that no one is left behind. A targeted systems-focused strategy has enabled specific and appropriate housing and supports for veterans.
The city is part of Built For Zero, an initiative of CAEH, a national change effort helping a core group of leading communities end chronic homelessness. Despite a pandemic, the movement is proving ending chronic homelessness is possible. What next? This model of practice continues to be utilized and will be applied to other vulnerable population groups.
Homeless prevention and housing is a priority pillar of the city's poverty reduction strategy London For All - A Roadmap to End Poverty. An Impact Assessment reports Londoners having access to more housing-focused supports with key outcomes (as of July 2020):
implementing six initiatives focused on housing and homelessness,
over 32,000 people supported with housing stability needs,
over 500 individuals experiencing homelessness supported to secure permanent housing,
and over 1000 households receiving Housing Stability Bank Loans.
Identifying housing as a priority that must be addressed along a spectrum, starts with the most vulnerable. These strategies are endorsed by several cross-sector partners and city leaders, and reinforce that safe and affordable housing is a human right and a fundamental basic need. Collaborative efforts ensure not merely short-term successes but that long-term goals in ending homelessness and improving housing stability can be realized and are sustainable.
Take Your Learning Further