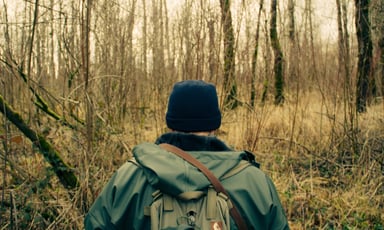 Johnny Kasudluak from Nunavik writes: The community of Inukjuak asked its local hunters to harvest nearby caribou for the community supply because of COVID-19.
Inukjuak is a fly-in community located in Northern Quebec at the mouth of the Innuksuak River in Nunavik. The community experiences a high cost of living where two bags of groceries can cost over $100 because perishable food products have to be flown in. The community relies on traditional foods like caribou meat as a staple in their diet. They recently benefitted from the ever-migrating herd of caribou which were travelling nearby. 
Johnny was especially proud of this hunt because his son caught two caribou which were generously shared with the community. Once the caribou were brought into Inukjuak, the municipal employees began equally dividing up the meat and delivery to community members began. The hide and antlers of the caribou were also made available to community members. 
Johnny also reports that the community is hunkering down and that local stores are limiting the number of adults in the store at any one time and social distancing practices are being implemented. There are daily briefings from the municipal office and region-wide coordination across different municipalities. The community of Inukjuak is proactively building community, sharing food and responding collectively. 
Take your Learning Further