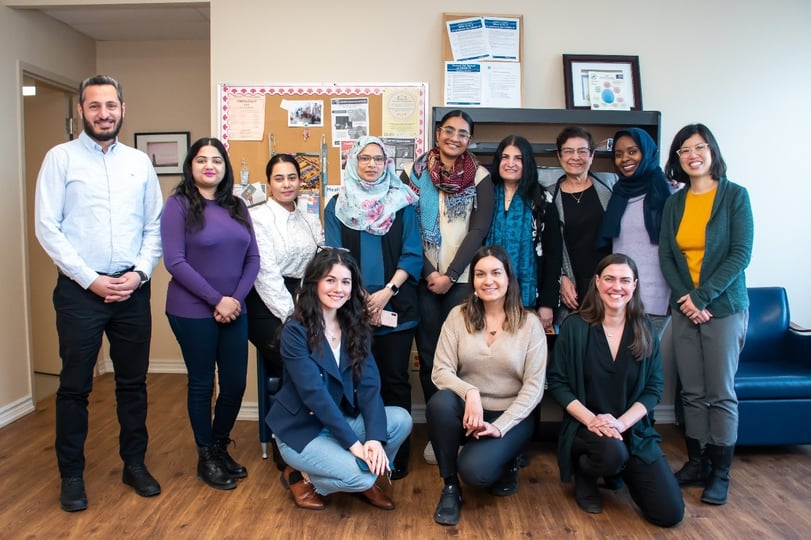 The field of philanthropy is changing towards processes that centre trust and put decision-making power in the hands of those who are closest to the issues – people with lived experience and who are frontline in the work.
Two ways in which Tamarack is supporting more community-driven and participatory grant making are through the Peel Participatory Grant Making Project, as well as our work with the Sewall Foundation:


The Peel Participatory Grant Making Project
The Peel Participatory Grantmaking Project is a partnership with the WES Mariam Assefa Fund where Tamarack facilitated a People's Panel of 12 residents and leaders from the immigrant-serving sector. They worked to co-design and make decisions on how to award $600,000 in grants to support the economic mobility of the immigrants and refugees. The experiences this project created were powerful.
One People's Panel member said that it "showed that people with lived experience can have the platform to speak, and more importantly, the agency to make change in their communities."


The Sewall Foundation
Since 2020, the Sewall Foundation has been supporting a ground-breaking process in Lewiston and Auburn, Maine, in partnership with 90 organizations and over a dozen other funders. The goal is to shift power from a funder-driven to a community-driven process through co-design, system mapping, and participatory budgeting. A key shift in this work has been encouraging non-profits in a community or sector to be accountable to each other instead of to their funders.
Tamarack's Learning Centre strives to be at the forefront of these major shifts in philanthropy and grant making and we are committed to making a last change driven by those who are closest to the issues at hand.