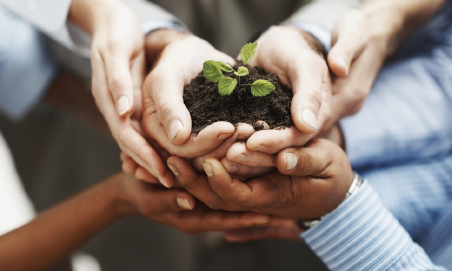 The New Story Group of Waterloo Region is pleased to announce the release of the Enhancing Belonging: A Guidebook for Individuals, Organizations, and Communities.
"This Guidebook will make an important contribution to our community," says Kim Sproul, chair of the New Story Group. "With many organizations and municipalities now committed to social inclusion, this Guide will provide an important tool for people to intentionally implement strategies that enhance belonging and well-being."
John Lord, one of the Enhancing Belonging team members and a leading inclusion researcher, outlined the project's process. "This work began with perceptions and experiences of community members. By being grounded in the lived experience of citizens, the Guidebook reflects what is truly important for people to feel a sense of belonging." Lord added that the Enhancing Belonging team took time over more than three years to continually share drafts and get feedback from community members and organizational leaders.
The New Story Group's work on belonging and inclusion was funded in part by the Kitchener-Waterloo Community Foundation. Elizabeth Heald, President and CEO of the Foundation, says that, "The Enhancing Belonging Guidebook will be an important catalyst for organizations to deepen their work on belonging. The New Story Group and many others in our community have been working on belonging for some time. This Guidebook provides important guiding themes, as well as strategies and stories that can assist local groups in this work of building a community where everyone belongs."
Copies of the Enhancing Belonging Guidebook are available on-line at www.newstorygroup.ca
For further information, please contact:
Sharon Froehlich at sfroehlich@sympatico.ca
The Enhancing Belonging Team that worked on this project:
John Lord, Darla Fortune, Earl Walker, Sharon Froehlich