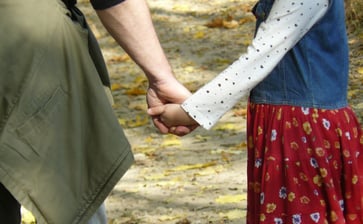 During the ABCD: Healthy Neighbourhoods, Healthy Cities conference this year,I got the chance to sit in on an intimate workshop hosted by Al Etmanski and Vickie Cammack on the visibility of natural care. We had a discussion on what natural caring really is, and it opened my eyes to the natural caring that exists around me. I hadn't fully realized just how prevalent natural caring was in my every day life.
Natural Caring exists all around us: we just don't always see it. Holding the door open for others, sharing a meal with a friend, or even smiling at a stranger as you cross paths.
During the workshop, we discussed barriers to natural caring. What stops us from acting on our desire to care in our everyday lives? Sometimes, we don't act because we're afraid to be too inconvenienced. Sometimes, we don't act because it's "not our job" to do so.
Most of the time though, I'd bet we don't act because we think that a person needs more than they really do. When we see a person experiencing homelessness asking for change, we avert our eyes, because we can't find them a home. We can, however, offer them an act of natural caring by treating them like a person, with dignity and compassion.
How can we combat these barriers? How can we make natural caring more visible in our daily lives? Let's start by actively sharing stories that demonstrate natural caring. The 24-hour news cycle is fed by constant, negative stories showing us how bad the world can be. What if, instead, we shared positive news stories too?
Fortunately, there are already websites that are devoted to sharing these acts of kindness and caring. The work is already beginning. Technology can be valuable resource for examples of natural caring, with Facebook pages, websites, and blogs already sharing stories of kindness and caring. Sharing these stories and making these examples of natural caring more visible can help to create a society in which we recognize natural caring more often. Hopefully then, we won't be shocked when the acts of natural caring are displayed for us.
What will you do to make natural caring more visible in your life?
Take Your Learning Further: