Social media platforms connect us with people around the world. But how do we start a conversation with our neighbours? Enter 18Blocks ­- a free, hyper-­local, online network designed to help neighbours connect around common interests.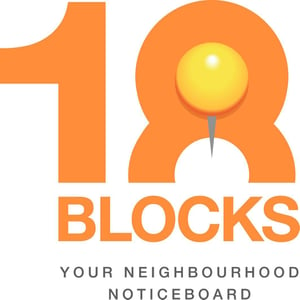 By posting notes with photos, neighbourhood residents, community organizations, and local businesses can reach out to discover one another, or be easily found. In turn, neighbours can comment publicly or respond privately to the note's author.
Unlike other social media platforms, a post on 18Blocks is the first step to actually meeting the people in your community: organize a running club, a block party, or a car pool; launch a community garden, or a fundraiser.
Sharing your time, resources and interests with those that live around you helps build stronger connections. The neighbourhood becomes more than a postal code; it becomes a community. And community is at the heart of 18Blocks.