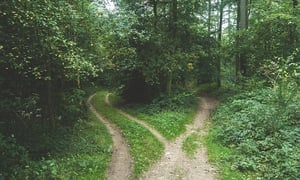 It was in 2004 at the first Tamarack Community Change Institute (CCI) that I first met colleagues from New Zealand. They had travelled the globe to spend a week with Canadian changemakers and to share their perspectives, wisdom and questions. For many of us attending the CCI, this seemed quite exotic, but little did we know that a bond had already been formed and the individuals from New Zealand were keen to learn about Tamarack, our way of working and community change.
In the next few years, Inspiring Communities was formed in New Zealand building on the similar principles of developing a pan-New Zealand organization but focusing their work on the local context of deep community engagement and community building.
This year, Tamarack Institute is celebrating 15 years of supporting community changemakers and our colleagues at Inspiring Communities is celebrating 10 years. Over the ensuing years, the two organizations have kept in touch through the exchange of ideas, people, and projects. While we have forged different paths, our shared journey is similar and crosses often.
To mark these mutual anniversaries, we decided to collaborate on a paper and webinar in which we will explore the following four themes:
The frameworks each organization deploys to drive forward change
The importance the authentic engagement of citizens has played in each organization
The need for adaptive and flexible leadership in community change
The emergence of community-based innovation
The paper concludes with a shared vision for the future. While New Zealand and Canada may be many kilometres away from each other, the kinship and affinity we feel draws us close together and creates a mutual pathway for community change.
Learn More: