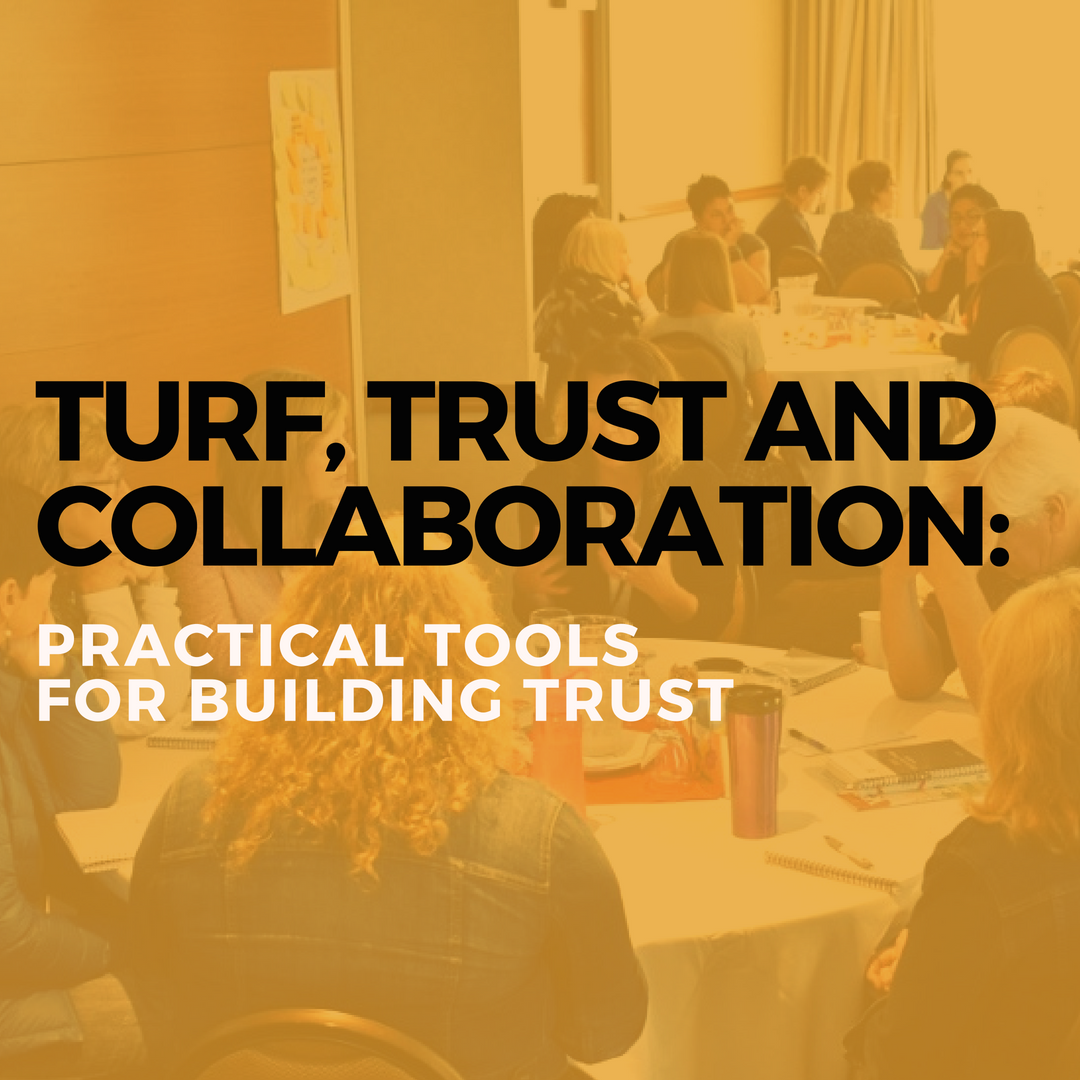 Turf, Trust, and Collaboration | Moncton, NB & Halifax, NS
Collaborative success requires the engagement and commitment of partners to the common cause. Lack of trust can take collaborative efforts off track. But little attention is payed to actions which build trust, create connections and deal with mistrust.
This workshop will equip you with ideas, tools and approaches to effectively engage diverse community partners and intentionally build trusting relationships and collaborative impact.