The Schwab Foundation and World Economic Forum recently launched The Collective Social Innovation Award which recognizes collaborative efforts to advance social change and impact. The Schwab Foundation seeks to celebrate the pioneering work of collective groups using social innovation practices to scale change.
In November, the Schwab Foundation recognized the eight finalists for the Collective Social Innovation Award. The Tamarack Institute is included in a network of global leaders and changemakers focused on improving the lives of people across the globe. Selection of the five successful awardees will be made in January 2023.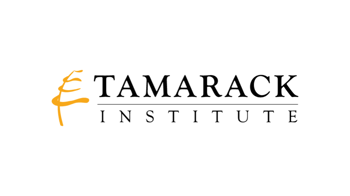 While there are many different ways that organizations can work collectively to deliver joint action, they often fall into four main categories: Movement Builders (supporting specific marginalized groups); Ecosystem Orchestrators (coordinating activity across a set of players in the system); Networks (supporting connections and co-learning); and Open/Digital Collaborative Platforms (creating digital infrastructures for service delivery across a common technology backbone).

Source: The Collective Social Innovation Award: Recognizing the power of collaborative action


Tamarack is pleased to share this recognition with the other finalists including Amazon Sacred Headwaters (Cuencas Sagradas Amazonicas), Eyealliance, Hispanic Star, MapBiomas, Project Together, Punjab Education Collective, and Wiego. The cumulative scope and scale of these collective efforts is significant. These collaborative efforts seek to address complex problems by engaging broad and diverse networks of individuals, leverage local knowledge and expertise, and engage in designing and scaling innovative solutions.
Tamarack has a twenty-year history in scaling social change. Our focus is to enable Vibrant Communities by ending poverty, building youth futures, deepening belonging and connection between people, and navigating climate transitions. This recognition as a Collective Social Innovation Award finalist deeply recognized the contributions of thousands of individual changemakers in communities across Canada who are driving change forward. It is your commitment and belief that collective work can have a significant impact that has driven Tamarack forward.
The Tamarack board of directors and staff team acknowledge and thank our community partners, and global changemakers. Your individual and collective efforts are being recognized on a global scale.
To Learn more: