In honour of the first National Day for Truth and Reconciliation, this piece, written in collaboration between Jorge Garza and Jordan Gray, shares reflections on how we must acknowledge our past and move together towards a better future.
Cities are at the forefront of where global crises such as the climate emergency and the COVID-19 pandemic are unfolding. Cities around the world are responsible for more than 60 percent of greenhouse gas emissions and, in the case of Canada, they are home to more than 80 percent of the population.
At the same time, cities can provide essential components to nurture wellbeing, such as social connections, services, and economic opportunities.

Building equitable environments
As we reflect on how current global crises manifest in cities, and as we embark on the decade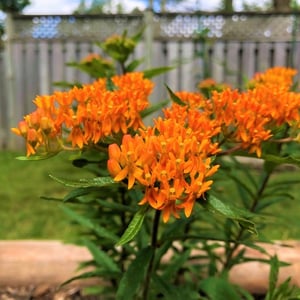 of action to achieve the Sustainable Development Goals (SDGs), it is imperative for us to take bold actions toward repairing our broken systems and developing more equitable ways of living together. Doing so requires civic leadership and a collective understanding of our shared history of the land.
The lands on which our cities are located are important places of gathering among Indigenous nations. They are home to urban Indigenous peoples and sites of continued demonstrable colonial resistance.
Pre-European contact sites that now house cities like Ottawa and Mississauga were places in which Indigenous nations used local rivers for trade and diplomacy. After their arrival, European settlers met, traded, and signed treaties with Indigenous peoples on these sites. Unfortunately, the colonial practice has been to remove Indigenous presence from the city. The well-documented relocation and engineered flooding of Shoal Lake 40 First Nation to bring fresh water from Shoal Lake to Winnipeg is a contemporary example of such practice.

Giving rather than taking
The city is an Indigenous space needing reclaiming of its Indigenous footprint to move towards sustainable futures. In Dancing on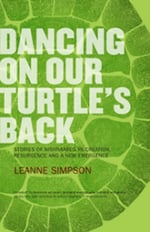 Our Turtle's Back, Michi Saagiig Nishnaabeg writer and artist Leanne Simpson points out that the concept of sustainable development is often framed as maximizing taking resources before it begins to impinge future generations.
Further, Simpson frames Nishnaabeg Elder Robin Green-ba's view on sustainable development in terms of maximizing resource giving in support of sustainability and continuous life. Achieving an equitable climate transition and making human settlements inclusive, safe, resilient, and sustainable are matters best served by the resurgence of wholistic Indigenous worldviews and reclamation of cities as Indigenous spaces.

Global Goals and reconciliation
The Calls to Action from the Truth and Reconciliation Commission and the United Nations Declaration on the Rights of Indigenous Peoples provide cities with clear principles and actions that can guide their efforts in repairing our relationships and implementing the Global Goals within an Indigenous context.
Kelowna is an inspiring example of a community that is looking at how the Calls to Action can contribute to SDG localization efforts.
Their story is featured in the 10 Guide for Advancing the Sustainable Development Goals in Your Community, which also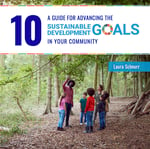 showcases examples of at least three other communities that incorporate reconciliation as they integrate the Global Goals into their specific contexts.
Cree Lawyer Danika Littlechild stated "we cannot advance the SDGs without Indigenous Peoples." To respond to the global crises of our time and ensure that no one is left behind, we must engage in authentic action toward reconciliation in our communities, integrating Indigenous voices and rebuilding our relationships with the lands and waters in which we live.
Further Your Learning