This blog post is the first of two resources published to coincide with 2022's National Day for Truth and Reconciliation in Canada, observed each year on September 30. Click here to access the second post, titled 2022 Resources for Truth and Reconciliation.

Supports

This blog post contains content related to residential schools, assimilation, ongoing harm and colonial impacts.

Former residential school students can call 1-866-925-4419 for emotional crisis referral services and information on other health supports from the Government of Canada.

Indigenous peoples across Canada can also go to The Hope for Wellness Help Line 24 hours a day, 7 days a week for counselling and crisis intervention.

Call the toll-free Help Line at 1-855-242-3310 or connect to the online chat.
---
We have described for you a mountain. We have shown you a path to the top. We call upon you to do the climbing.'
– The Honourable Murray Sinclair
As the month of September comes to a close, we would like to formally acknowledge that we are approaching the second annual National Day of Truth and Reconciliation in Canada on the last day of the month, September 30.

The History of Orange Shirt Day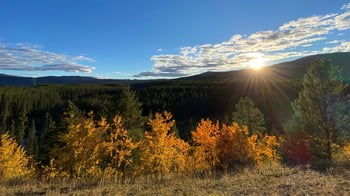 While this date is observed as a statutory holiday for federal staff, the intention of this day was to coincide with Orange Shirt Day, an opportunity to reflect on the story of Phyllis Webstad, on the history of colonization and residential schools and to make a concerted effort to meaningfully learn what 'truth and reconciliation' means for those living in Canada.
Certain provinces have chosen to recognize this day as a holiday for government officials, Indigenous organizations and public school employees, though this is not yet a standardized or nationally recognized day of commemoration.

The Tamarack Institute's Own Growth Regarding Reconciliation
This year has been a transformative one here at Tamarack Institute as we continue the ongoing work in our commitment of centring equity, diversity, inclusion, justice, and reconciliation in our collective work. We have demonstrated this commitment through the recent hires of Angelina Pelletier, our first Manager of Cities dedicated to engaging Indigenous communities, and Rochelle Ignacio, our inaugural Director of Equity, Diversity and Inclusion.
In line with this growth, we would like to share with our learners and members that we have created a new internal policy which offers Tamarack employees the opportunity to participate in and commit to reconciliation through Indigenous-led processes of reflection and learning in lieu of a traditional workday on September 30.

Making Time to Reflect
As a learning organization, we would like to invite you all to take this opportunity to pause, reflect and enroll yourself in an accessible learning event or ceremony in your community, whether this be online or in-person. We believe that everyone should feel encouraged to engage in this learning and self-led capacity building not only on the day of September 30 but through the month of September, and every day throughout the year.
We have asked that all staff do the work through researching local initiatives, and discovering relevant offerings based on where they are situated in the country, across Turtle Island (North America) and on Indigenous lands around the world.
We have encouraged open discussion of plans and events taking place to honour the National Day of Truth and Reconciliation and would like to invite our communities to do the same.

Working with Indigenous Members in our Network
Tamarack Institute Co-CEO Liz Weaver and Manager of Cities - Indigenous, Communities Building Youth Futures Angelina Pelletier were recently in Yukon Territory and had the opportunity to visit the Healing Totem on the banks of the Yukon River. This experience offered an opportunity to unearth and understand the history of the community, as one of the many we have partnered with in our Communities Building Youth Futures project.
Beyond the community that you call home, we encourage you to learn about the shared histories of First Nations, Métis and Inuit communities on traditional and unceded territories across the country.

Being Actively Involved in Reconciliation
The process of truth and reconciliation is not a passive one, but rather an active practice of humility that requires all community members, both non-Indigenous and Indigenous, to come together and take the next steps on their personal and professional pledge to reconciliation.
On September 30, learn more about the 94 Calls to Action, wear an orange shirt to show your support, attend a community event in your region and engage in meaningful conversations with your friends and relatives.
To quote the Honourable Murray Sinclair, "Education is what got us here, and education is what will get us out."
To explore additional opportunities for learning in your own communities and beyond check out the resources in the second post in this series.



Deepen Your Learning: