This blog posts offers a listing of relevant resources for those looking to celebrate Black History month, acknowledge the contributions people of African descent have made, and deepen their learning about Anti-Black racism.
Supports
This blog post contains content related to Anti-Black racism.
For emotional crisis referral services and information on other health supports visit the Government of Canada's Mental health support page (EN FR).
For culturally relevant mental health supports, please contact:
---
This post was co-authored by Rochelle Ignacio and Angelina Pelletier.
African Ancestral Acknowledgement
We acknowledge those who came here as settlers – as migrants either in this generation or in generations past – and those who came here involuntarily, particularly those brought to these lands as a result of the Trans-Atlantic Slave Trade and Slavery. We pay tribute to those ancestors of African origin and descent.
"I'm grounded in joy; I'm not grounded in trauma anymore." - Tarana Burke
Grounding thoughts
We initially intended to center this blog post on Black joy, celebration and healing. Since writing that version, the world has learned about the tragic murder of Tyre Nichols. We would be remiss if we did not acknowledge that Tyre's life was ripped away from the world too soon because of a culture and system of policing that trains members to devalue Black lives, and that is in desperate need of structural reform. We extend our deepest condolences to Mr. Nichols family, friends, community, and specifically the Black community. Over the weekend we saw a post from Viola Davis that read 'Black men deserve to grow old.' Violence against Black people continues to persist in the US, in Canada and around the world. We urge you to consider how you are upholding your commitment against anti-Black racism.
We urge you to work toward re-imagined policing and more strategies that address the root causes of poverty, violence, and disconnection. As you continue exploring our blog post, please consider which Black organizations and community leaders you will continue to support and amplify. There are many resources that will support your anti-racist journey.
Black History Month
February marks Black History Month, a tribute to Black individuals and communities who have made significant contributions in the fields of science, politics, law, sports, the arts, entertainment, and many other fields.
While Black History Month is synonymous with prominent figures such as Martin Luther King Jr., Harriet Tubman, Rosa Parks, Maya Angelou, there are countless Black Canadians who've made a profound impact in history. Here in Canada, we celebrate people like:
Desmond Cole. Journalist, activist, author, and broadcaster
Lawrence Hill. Author.
Esi Edugyan. Novelist.
John Ware. Cowboy.
Annamie Paul. Canadian activist, lawyer, and former leader of the Green Party.
Cecil Foster. Novelist.
Mary Burlie. Social Worker.
Viola Desmond. Canadian civil and women's rights activist and businesswoman.
Anne Greenup, Community organizer
Oscar Peterson, Jazz musician
Black History Month is time to reflect on the past, celebrate accomplishments, and build a legacy of BLACK JOY, BLACK EXCELLENCE AND BLACK LIBERATION for the future.
We encourage the Tamarack learner community to find opportunities to learn about Canada's Black history, prominent figures within the Black community, and the diversity that exists within the Black community. It's important to acknowledge Canada's history of Anti-Black racism, but beyond the pain it's important to celebrate and help shift positive narratives. Remember to show your solidarity and be actively anti-racist by supporting Black-owned organizations, businesses and creatives in February and beyond. Black History Month may be limited to the month of February, but the Black experience is forever.
Creating spaces to centre the voices and lived experiences is another way to practice being anti-racist. The following videos are part of an educational series created by UNILEARNAL, an Ottawa-based, Black-led media organization whose vision is to become a global leader in education, shining a light on the stories and experiences of the least represented and engaging in meaningful conversations using storytelling.
UNILEARNAL Video Series
Resources to Support Action
The Tamarack team has compiled several resources to help you further your own understanding of the contributions of people of African descent living in Canada and understand the history of anti-Black racism.
Beyond allyship we all need to stand in solidarity with the Black community in their efforts to dismantle systems of oppression which continue to exclude individuals from participating fully and authentically in their communities. Your anti-racist journey starts with learning about the histories, understanding modern-day injustices and dismantling white supremacy.

Foundations: Anti-Black Racism
Tamarack Resources (blog posts, webinar recordings, CoPs, etc.)
Participatory grant making centering lived experience of immigrants and refugees (in partnership with the WES Mariam Assefa Fund):
Black-Led Movements to Support
Resources
English-Language Resources

Bilingual Resources
Government du Canada: Février est le Mois de l'histoire des Noirs FR

Government of Canada: February is Black History Month EN

Toolkits
Reports
Support Black-Owned Businesses
Events
*Please contact Rochelle Ignacio to have your event featured in future Black History Month publications*
British Columbia

Alberta
Edmonton

Calgary
Red Deer

Saskatchewan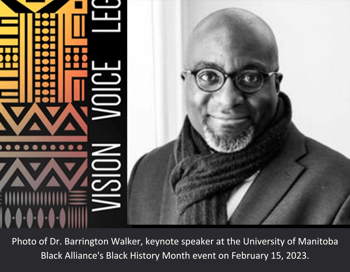 Manitoba
Ontario
Chatham-Kent
Hamilton
Waterloo
Sudbury

Québec
Montreal


Mois de l'histoire des noirs | Black History Month in Montreal (available in FR and EN)
McGill's Black History Month; poster artwork at right courtesy of Montréal-born mixed-media artist and community organizer Taïna Mueth.

Atlantic Region
Nova Scotia

Prince Edward Island

New Brunswick

Territories

Read books by Black authors

Film and Media

Courses

Ways to observe beyond Canada