At Young Canadians Roundtable on Health (YCRH) we know full well that empowering youth voices and facilitating engagement/partnership in health spaces can lead to better health outcomes in children and youth.
The most significant health challenges that Canadian children and youth face include obesity, chronic illness, substance use and mental health difficulties. There is strong evidence that empowering youth voices and facilitating meaningful child and youth engagement and partnership in decision making and advocacy within health-related services and programs can lead to better health outcomes in youth. Children and youth engagement is especially important for programs that are targeted at diverse populations whose unique histories, contexts, and experiences may not sufficiently be reported for in existing services and programs.
The Importance of Youth Voices project looked to understand the current, on-the ground landscape of what works and what doesn't when it comes to youth engagement in health spaces across Canada. This project was inspired by an evaluation that the Students Commission of Canada did on the YCRH in 2019, looking at some of the promising practices the YCRH was engaging in within the youth health space. The YCRH aimed to expand on this report and learn more about what other youth committees and councils that are in the youth health space in Canada are doing in terms their youth engagement practices, challenges they encounter with youth engagement, how they've addressed challenges, how they incorporate equity into their youth engagement.
The YCRH held conversations with over 30 youth advisory committees (YACs) to understand what has been working and not working in their contexts. YACs are a group of young people that are selected by organizations to work in partnership with them and too often advise on issues that affect youth. Characteristics of YACs vary widely and are becoming popular, structured ways to engage youth.
There were many recurring themes, indicating there were common challenges but also some promising practices:
Walk the talk and ensure youth engagement is not tokenistic

Work with youth to create the opportunities, spaces, and processes that would enable optimal engagement

Demonstrate value placed on youth input and unique experiences

Provide supports and maintain flexibility to enable engagement from all participants

Ensure you have representative membership at the table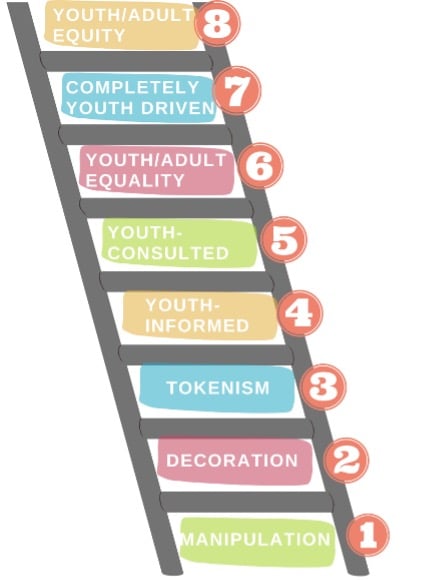 The YCRH will be continuing to hold conversations with YACs across Canada and use the findings to inform knowledge products on meaningful youth engagement in health spaces across Canada. Using the findings from this project and our experiences as the YCRH, we hope to create an online campaign to raise awareness about why youth engagement is necessary to better the health of youth in Canada.
Learn More