"Without truth, justice is not served, healing cannot happen, and there can be no genuine reconciliation between Aboriginal and non-Aboriginal peoples in Canada."
–Truth and Reconciliation Commission of Canada, 2015
September 30, 2021, will mark the first year that the National Day for Truth and Reconciliation is observed as a federal statutory holiday. This public commemoration of the ongoing legacy of colonialism in Canada, while also honouring of children who survived and were lost to residential schools, is one step towards responding to the Truth and Reconciliation Commission's 94 Calls to Action.
Orange Shirt Day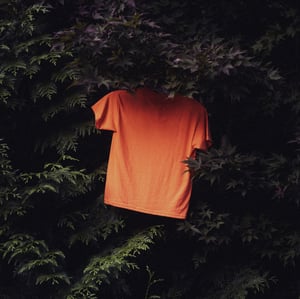 The choice of September 30 for this holiday is not arbitrary: Today is also Orange Shirt Day, an Indigenous-led grassrootsmovement originating from the Cariboo Region. The day commemorates the experience of Phyllis Webstad of the Stswecem'c Xgat'tem First Nation, whose new orange shirt was taken away from her on the first day of attending residential school.
Orange shirts are now a symbol of stripping away culture, freedom and self-esteem from Indigenous children and their families.
Resources to support action
On this day of learning, reflection and commitment to action, the Tamarack team has compiled several resources, below, that have been co-authored or co-led with Indigenous partners that may help settlers and settler-led organizations take steps towards reconciliation.
The journey of truth and reconciliation is unique to each settler; and as settlers like me move to decolonize systems and organizations that reinforce and reproduce racism, we must start with their components ‒ with us as individuals.
Foundations: Truth and reconciliation
Centering Indigenous people, culture and ways of knowing in social change work
Important resources from the network
Actions anyone can take
First Light, a charity that serves Indigenous and settler populations in Newfoundland, has also shared five simple actions that anyone can take on September 30.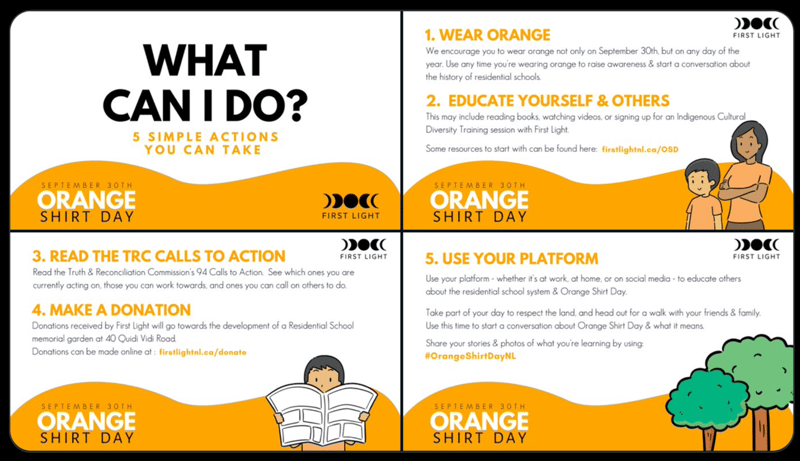 Source: First Light (@FirstLightNL), 2021


Reach out
For our Indigenous and settler readers alike, what educational resources have most impacted you on your journey towards truth and reconciliation? Please post them in the comments section to help others share in the learning.
Further Your Learning