Access to affordable and quality childcare is an important poverty reduction and prevention strategy, as it supports children's social, behavioural and cognitive skills, readiness for and transition to school, and lifelong physical and emotional health. It supports parents and caregivers to increase their income, opens doors to employment and training, builds resilience, and reduces chronic stress.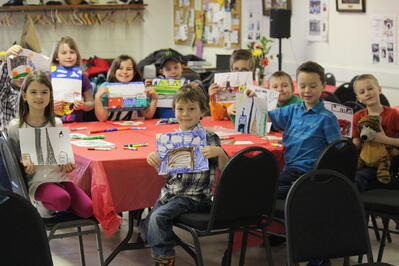 However, childcare across Canada is almost universally unaffordable, and the cost burden of childcare is especially heavy for low-income families.
In 1997, to support women's labour force participation and the number of hours worked, the Quebec government launched Canada's first universal, publicly funded childcare system that made licenced care extremely affordable. Their $5 per day childcare policy (still affordable in 2021 at $8.50) was made available to families of all income levels and across all employment statuses. Social assistance recipients received free access, and rates for low-income families were subsidized by $3.
At the heart of Quebec's new system were early childhood centres called Centres de la Petite Enfance (CPE) – directly funded served, regulated, high quality, and well-managed facilities that have been recognized as the 'crown jewels' of Quebec's transformed system.
Between 1997 and 2007, the low-income rate for single-parent families headed by women fell from 60.3% to 20.4%. Between 1997 and 2008, the contributions of the nearly 70,000 additional mothers who were back at work than would have in the absence of the program, increased Quebec's GDP by $5.1 billion (by 1.7%). The return on CPEs grew to significantly exceed their cost, as they generated $1.75 in returns for every $1 invested. As of 2020, only 27.2% (vs 48.3% across Canada) of parents reporting difficulty in finding childcare cited affordability as a barrier.
This pathway to ending poverty requires dramatically cutting the cost of childcare through the provision of direct subsidies, the creation of new early childhood facilities that offer training to staff, and the delivery of regulated, high-quality childcare services. Childcare supports must be embedded into a broader range of income supports for families, including generous, flexible, and inclusive parental leave policies and insurance plans, and full-time kindergarten.
For this pathway to be successful, childcare centres, including non-for-profit, home-based care must integrate the same standards of quality as regulated care, and systems should be put in place to monitor and enforce them. Training for site operators and childcare providers should be comprehensive and effective across all site types, and centres should offer the flexibility of operating hours, for example, to account for parents that work shift work, and should employ childcare workers into secure jobs that offer decent wages and that include benefits.
Children are our future leaders, parents, and consumers. While early childhood development is a complex realm that requires a comprehensive approach, childcare forms a strategic piece of its public policy puzzle.
In September 2020's speech from the throne, the Government of Canada recognized that they would draw on Quebec's model to develop "a significant, long-term, sustained investment to create a Canada-wide early learning and childcare system." Now is the time for us to learn from Quebec's experience, and to work together to implement this effective pathway to ending poverty through an affordable, accessible and quality childcare system.
Take Your Learning Further: