In response to learning requests from several Communities Ending Poverty (CEP) members, Vibrant Communities hosted two conversations that explored how CEP members were developing, implementing, and centering anti-racist and equity frameworks in their anti-poverty work.
Overview
Through two virtual roundtable conversations held in May and June 2022, CEP cities and communities were asked to speak to:
how they began shifting mindsets to actively tackle anti-racism;
what internal and external actions demonstrate their commitment to anti-racism and equity;
how they created space to think outside of the box with new partners and to integrate new ideas into practice; and
what has worked well, what challenges were navigated and what advice they had to share.
Exploration of Community Frameworks
Click on each community story below for to learn more about their approach to anti-racism and equity-building. Stories will be added here as they are published.
The Saskatoon Poverty Reduction Partnership has evolved from a long history of community collaboration. It is grounded in the belief that poverty exists because of a lack of or inappropriate policies. The collaborative is currently exploring how racism is rooted in their 12 Bold Ideas plan and is committing to a full review of the plan which will support fundamental shifts in anti-racist policy.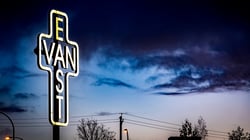 When the City of Vancouver started to develop a poverty reduction plan in 2017, the process was put on pause as they realized they hadn't been taking an anti-racist and equity-centred approach.
This blog post provides an overview of the City of Vancouver's 2021 Equity Framework, which includes action on anti-racism.
Stories Still to Come

Learn More
Read more in the Diversity, Equity, Inclusion section of the Communities Ending Poverty Communities of Practice Coaching Library.