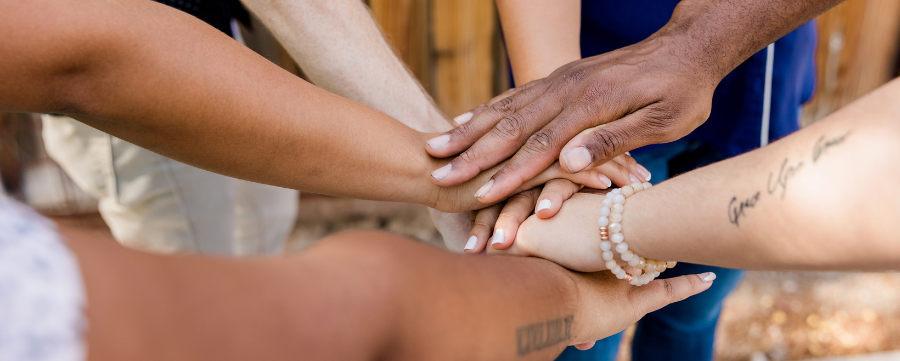 This resource is also available in French. Click here to access the French version.
In May 2023, Tamarack's Community Climate Transitions (CCT) formed an Advisory Group of experts and practitioners to guide our efforts in addressing the challenges posed by climate change. Supported by the Definity Insurance Foundation, the group met virtually for the first time in May and will continue to meet several times a year.

Inaugural members, serving an initial two-year term, are:
Alex Lidstone, Executive Director of Climate Caucus
Elena Pierce, Policy Analyst, Environment and Climate Change Canada
Hoda Essassi, Social Development Advisor, Ville de Longueuil, QC
Johann Wong, Climate Action London and Joule Watt
Kat Cadungog, Executive Director of Foundation for Environmental Stewardship
Nicole Yardy, Climate Change Specialist, Town of Collingwood, ON
Robbi Humble, Sustainability and Adaptation Consultant, City of Regina, SK
Sandra Tomsons, Resident organizer in Antigonish, NS
Tamer Ibrahim, Director of Granting, Definity Insurance Foundation
Tara Day, Resident organizer in Halifax, NS
Yvonne Ritchie, Capacity Development Advisor, Federation of Canadian Municipalities

These diverse leaders, representing the nonprofit, grassroots, public and private sectors, are distributed across five Canadian provinces. They operate at local, regional and pan-Canadian levels, and contribute rich and valuable lived and living experience. Six of the individuals are CCT members who participated in the 2022 and 2023 Cohorts and the remaining five are with partner organizations.


Why we formed the Advisory Group
At Tamarack we believe that seeking different perspectives makes our work stronger and leads to better decision making. We see tremendous value in having CCT members informing our work, to ensure that everything we do is as member-driven as possible. At the same time, involving partner organizations who, like us, are supporting community climate action across the country will help ensure that our work is complementary to the various other programs and networks within the broader ecosystem.
Advisory Group members will be providing us with strategic advice on the CCT Innovation Fund, the Community Contributions Fund, evaluating our impact, designing our national gathering Communities Taking Climate Action, priority setting, and advancing critical systems shifts and policy change.
Having members themselves help oversee the design and rollout of the Innovation Fund is important to us because their involvement in community change efforts makes them well placed in understanding the unique challenges of doing place-based work and spotting effective solutions. Adopting a participatory grantmaking approach will enable us to incorporate everyone's input and empower members to make well-informed decisions collectively (see our conflict of interest policy).

I'm very happy to have joined the CCT Advisory Group, to help support and advance the work and remain involved in the efforts well beyond the end of the 2023 cohort. It's exciting to be supporting the impactful work that the CCT program is doing to equip local actors in creating positive change in their communities, using collaborative approaches to explore local climate transitions pathways that centre equity.
It's also very exciting to be working with such a talented and passionate group of people, with diverse perspectives and broad experience to contribute to the work ahead. I'm honoured to be part of things and bring perspective from a background in education, newcomer services, and work with diverse and vulnerable populations, as well as grassroots collaborative work in community-level climate action, based in Atlantic Canada.
- Tara Day, Advisory Group member