As my second week at the Tamarack Institute came to a close, I wanted to reflect on my experiences thus far. Despite working remotely, I felt a special bond growing between my colleagues and I that is ultimately fueled by our shared passion for building brighter futures. Over those two weeks, I worked closely with a team of like minded youth from across Canada on various projects that sought to raise awareness about youth serving organizations across the globe. The work that we have done thus far is only the beginning of our collective effort in trying to make a difference in our communities.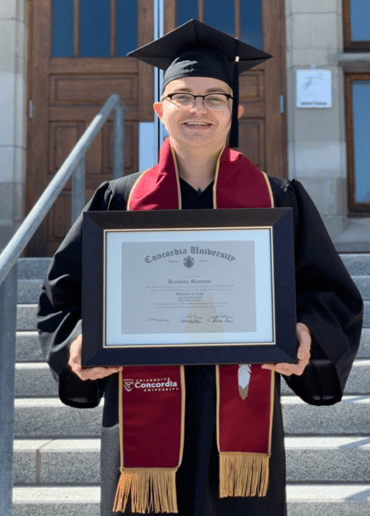 At Tamarack, I have been provided with an opportunity to work alongside a team that strives for the prosperity of youth futures – an idea that is so important to me and my culture. As Kanien'keha:ka (Mohawk) people, we believe in the concept of the 7th generation. That is, the decisions that we make today should result in a better future for the next 7 generations to come. As a young boy growing up in the Mohawk Territory of Kahnawake, this concept of the 7th generation, or looking out for youth futures, is one that became second nature to me because it is prevalent in our traditional teachings and community life. As a community, we strive to make decisions that will have a positive impact on the generations that have yet to come in order to ensure their success. Thanks to this fundamental Kanien'keha:ka teaching, I have grown into a young adult that has continuously sought to keep the next 7 generations in mind. Upon learning about the Tamarack Institute, not only did I feel like I belonged, but I also felt obligated to join an organization whose vision aligned perfectly with that of myself and my culture.
On a final note, my experience with Tamarack so far has further cultivated my passion for empowering youth futures. I am confident that my relationship with Tamarack is one that will continue beyond my summer contract position. While actively pursuing a legal education, I aspire to combine this knowledge along with my Kanien'keha:ka background in order to advocate for First Nations youth across Canada. With Tamarack, I look forward to continue working towards ensuring that the next 7 generations are destined for brighter futures.
As part of Communities Building Youth Future's commitment to  youth engagement, we aim to build meaningful opportunities to engage young people - we believe that we can learn a lot from youth. We believe that youth perspectives, beliefs, and visions for the future should shape our work and we want to share these with changemakers across the country. This blog showcases the voice of youth with lived/living experience.