Collective Impact 3.0 | Evolving the Practice of Large-Scale Change
BY: SYLVIA CHEUY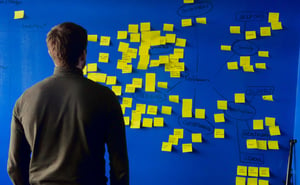 The Collective Impact framework, first outlined by John Kania and Mark Kramer of FSG: Social Impact Consultants, is a proven, high-impact approach for solving complex community challenges. It's a framework that requires diverse partners to commit to a multi-year plan for tackling issues like poverty, homelessness, food insecurity, and improving high school graduation. One of the biggest drivers of the Collective Impact approach is its emphasis on the importance of involving diverse champions, leaders, community members, and sectors to frame and solve their shared issue. It's been nearly a decade since the Collective Impact framework debuted and much has been learned from the experiences of the global network of practitioners. How have their experiences deepened our understanding of Collective Impact in action?
In 2016 my colleague Liz Weaver joined evaluation expert Mark Cabaj to write Collective Impact 3.0. This paper represented Liz and Mark's collective experience of more than a decade of research and practice in the Collective Impact space. CI 3.0 affirmed that the framework of Collective Impact was "roughly right" and went on to propose an evolution to the CI Framework's five conditions that were rooted the pivotal shift from viewing Collective Impact from a shared management paradigm to viewing it from a movement-building paradigm. This mindset shift can have a dramatic effect.
"In a management approach, the leaders of institutions responsible for a domain – such as health, education, or criminal justice – come together to find ways to get better outcomes than they might achieve independently. While they may consult with the broader community on the nature of the problem and how it might be addressed, they perceive themselves to be primarily responsible for developing and implementing new responses to an issue."
Moving to a movement-building mindset shifts both the focus and approach when implementing Collective Impact. A movement-building approach to Collective Impact to empower both traditional stakeholders/leaders and ordinary citizens to think and learn together as the work to define and develop strategies to address solve complex issues.
Content Experts are professionals, staff in your organization, service providers, and leaders with formal power who have knowledge, tools, and resources to address the issue.

Context Experts are people with lived experience of the situation, including children and youth. They are the people who experientially know about the issue and its unique characteristics in their particular place
The lens of movement-building values the context expert, whose day-to-day life is connected to the community, people, and place related the issue. This shift from a focus primarily on the knowledge and wisdom of is both more inclusive, and provides a more complete picture of the complex issue the group is working to address. It also broadens the network of actors who can be mobilized to take action.
The embracing of a movement building approach in the implementation of Collective Impact not only sparks a more complete understanding of a complex issue, it also allows for the generation of a more diverse range of possible solutions. By emphasizing the role of context experts, a Collective Impact initiative's community engagement work focuses beyond encouraging buy-in to cultivating shared ownership for finding – and implementing – new solutions.
If you're looking to change systems and move the needle on big issues, a movement building approach is an important first step. To help equip you to take on this challenge, we're excited to launch our new workshop Collective Impact 3.0 - Designing a Movement for Change. We'll dig into how a movement perspective can accelerate change in your community.
Learn more:
Share this article: