Stories of Impact
Meet Marnie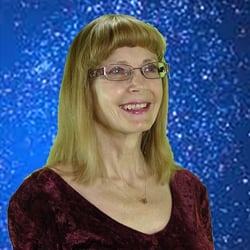 Marnie is unemployed and living in Calgary, where she's involved in an organization called "Poverty Talks!" Last spring, she heard about an upcoming Tamarack conference in Edmonton – "Cities Reducing Poverty: When Mayors Lead."
"I was interested in attending because I am interested in poverty reduction, am poor myself, and know many who are poor," she says. "I wanted to find out more about what is going on in the field of poverty reduction, and wanted to meet more people who are working and volunteering in this field. I wanted to obtain some hope in this too dark, too dismal world that we live in."
But being financially challenged, she could not consider attending on her own.
"It is important that those of us with lived experience get to participate in the efforts to reduce poverty and homelessness," Marnie says. "We need to be a part of it."
Because of the Be A Light Scholarship, Marnie was able to attend the conference and be a part of the conversation around poverty reduction across Canada.
It is important that people who work or volunteer in poverty reduction "get to know us, and we get to know them," she adds. "Meeting and interacting one-on-one and in groups also shows that, in many ways, we are not really so different."