In the last year, the COVID-19 pandemic coupled with the opioid crisis has further revealed the depths of inequity and devastating impacts of trauma on vulnerable populations, as well as gaps in our social safety nets and limitations of policies aimed to reduce poverty and harm. While the crisis has exacerbated these inequities, it has also increased awareness and built momentum for new policies and systems change. In urban centres across the country, Indigenous people are working independently and with others to support pathways out of poverty for Indigenous children, families and elders.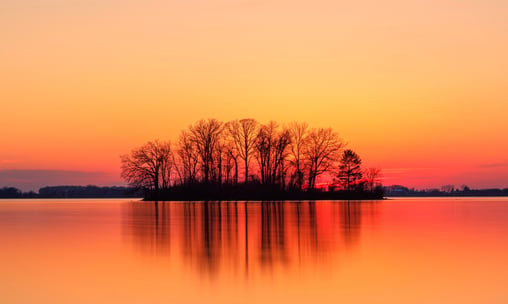 If we are to make meaningful progress to end poverty in Canada, Indigenous peoples and communities must be central to the conversation. Across the country, while overall child poverty rates have declined, there has been little improvement for Indigenous children: at 47% the average child poverty rate for Indigenous children is 2.6 times higher than the Canadian average and four times that of non-Indigenous, non-racialized children. The experience of poverty for Indigenous people is complex and underscored by racism, multi-generational trauma, and both historical and current colonial policies woven through every domain from housing to food security. For Indigenous peoples, poverty has been an inevitable outcome of the residential school system, chronic exclusion, marginalization and oppression.
For cities across Canada, there is tremendous opportunity to learn from successful initiatives like Bent Arrow Traditional Healing Society in Edmonton, Alberta. Led by Cheryl Whiskeyjack since 1994, Bent Arrow has delivered an Indigenous practice model empowered by creative self-determination, in which funders have allowed control over both finances and service delivery. Ceremony and culture are integrated into all aspects of the work. Partnerships with service providers that serve a disproportionate number of Indigenous clients have enhanced capacity to provide culturally relevant services and improve impact. Collaboration has enabled Bent Arrow to achieve stronger outcomes for families and communities; having a collective voice has increased strength and legitimacy when advocating for systems change and allowed for opportunities to raise mutual cultural awareness, addressing both incorrect assumptions and barriers in the system.
The Working Warriors program exemplifies success. Developed to provide employment opportunities and community re-integration to multi-barrier, un- or underemployed youth (15-24), the program nurtures positive change by way of hands-on work experience placements, life skill enhancement, outreach services and supported educational learning plans. Over 60% of clients (102) have either found employment or returned to educational programs.
One of the most significant indicators of positive change has been an increase in the number of Indigenous children in care who remain either at home or with kin in their home communities. In Edmonton, 74% of children in care are Indigenous; of this 22% are supported to remain at home, 24% are adult youth with Support and Financial Agreements, and 54% are in care. Of the 54% in care, 35% are with kin. The benefit for Indigenous children remaining in their home communities is tremendous; being at home with cultural identity, history, a sense of place and belonging is a game-changer, helping to build resilience and positive life experience. The shift is indicative of the type of systems change needed to help end poverty for Indigenous people.
We know that where poverty and marginalization exist, the entire community is impacted. Working together with Indigenous partners can empower and improve prosperity for all. There is an opportunity to learn about and incorporate Indigenous practice models into standards of practice in all support systems. There is an opportunity to promote a better understanding of cultural safety through training programs, help address trauma through trauma-informed practice, accept that addressing inequity takes more time and resources, and above all, practice patience and kindness as all travel this pathway together.
Poverty Reduction Funding Opportunity available for First Nations communities in BC
The First Nations Well Being Fund offers funding to First Nations and Tribal Councils in BC to support projects related to community well-being and poverty reduction. Areas of particular focus for funding will include but are not limited to, food security, social and cultural supports, employment, education and training, families, children and youth, mental health, and transportation.
Funding is available through 2 streams:
Stream 1 – Community Projects funding support First Nations to undertake local projects in order to promote wellness and to reduce poverty at the community level, from food security to cultural initiatives that will strengthen community and support decolonization.

Stream 2 – Planning funding will support First Nations to undertake planning and community engagement activities to develop a plan (or begin discussions on a plan) that will assist in promoting well-being and reducing poverty at the community level. A key component is to provide resources that support dialogue on how to measure wellness within the community.
Funding is being administered through the First Nations Public Service Secretariat. The deadline for applications is May 30, 2021.