I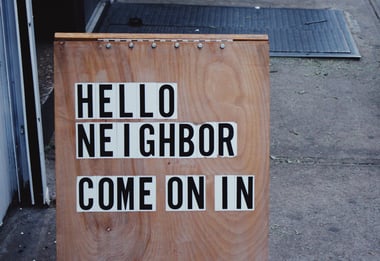 am so pleased to be part of the Tamarack Institute and I am looking forward
to meeting and l
e
arni
n
g with y
ou! I thought I would take this chance to do a quick intro and let you know a little bit about what I bring to Tamarack's dynamic team. I had my first experience with the field of community development in 2002 when I started working with a grassroots non-profit organization focused on youth development. This fuelled a passion I didn't know I had and I spent the next 12 years working with them.
I spent the last four years working with the City of Kelowna as a Community Development Coordinator both in developing and implementing the Strong Neighbourhoods program and supporting the creation of the community-led Journey Home Strategy which is Kelowna's plan to address homelessness.
Working in the Strong Neighbourhoods program was one of my favourite roles. I was part of the team that analyzed survey and focus group data about neighbourhood life in Kelowna and, using that information, developed and implemented the Strong Neighbourhoods program. I learned so much from the many passionate people striving to make life even better for their neighbours. I was able to witness and support many courageous community conversations and assist groups in bringing their innovative ideas to life.

Through this role, I learned three key lessons that I now carry with me:
Innovation necessitates collaboration.
Even when you think you finally have everyone around the table, keep asking "who else needs to be here?"
Whenever neighbours gather, magic happens.

In my role with the Journey Home Strategy, I had the privilege of seeing collective impact in action. It was incredible to watch the process unfold and the momentum build.

This experience drove home Margaret Wheatley's quote:
"Whatever the problem, community is the answer." As people from all walks of life and representatives across sectors came together, new possibilities began to emerge and anyone who was interested in contributing could find a way to use their gifts, skills, abilities and passions for the common good.
Through this role, I had the honour of working with a group of people known as the Lived Experience Circle on Homelessness. The members provided context expertise, ensuring the strategy remained grounded in local reality and alive to local possibility. Since completing the strategy, the Lived Experience Circle on Homelessness has been championing its implementation. The members of the Circle continue to inspire those around them as they give generously and courageously of their time, energy and gifts. They have demonstrated to me:
Inclusion and diversity foster resilience
Everyone has gifts, skills, and abilities – by not inviting someone to the table we are missing out
William Butler Yeats was right: "there are no strangers here; only friend you haven't met yet."
Everywhere I go I meet phenomenal people doing remarkable work. I am excited to learn more about the work that you are doing and would love to hear from you! Here's how you can connect with me: glenda@tamarackcommunity.ca