Greetings From Employment and Social Development Canada
BY: ALEXIS CONRAD, EMPLOYMENT AND SOCIAL DEVELOPMENT CANADA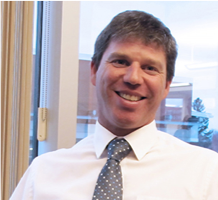 Communities Building Youth Futures is a very exciting and important new initiative that will aim to reach approximately 5,000 young people from coast to coast to coast with the supports they need to reach their full potential. This initiative will enable communities and empower youth to develop locally-driven, innovative strategies to help young people successfully navigate transitions from youth to adulthood, including the completion of high school and a successful transition to post-secondary education or apprenticeship or employment.
I recognize that there is a lot work ahead, but also a unique opportunity, to mobilize partners and share resources and expertise within each community. This is why we are proud to have partnered with the Tamarack Institute to lead this initiative over the next four and a half years. With more than 15 years experience in leading community change, the Tamarack Institute is a critical partner to help ensure that the needs of youth are at the forefront as each community moves towards more collaborative, inclusive, and sustainable supports and services.
The Communities Building Youth Futures initiative is the flagship project under the new funding stream announced under the modernized Youth Employment and Skills Strategy aimed at helping youth complete high school and transition to post-secondary education. This funding stream – Goal Getters – recognizes that education plays a critical role in improving labour market outcomes for Canadians.
On behalf of the Department of Employment and Social Development, I would like to express my sincere gratitude to the Tamarack Institute, the partners in each of the 13 communities, as well as the national partners supporting this initiative. I know that together, you will be creating a lasting impact on lives of youth across the country.
***
Bâtir l'avenir des jeunes est une nouvelle initiative très intéressante et importante qui visera à offrir à environ 5 000 jeunes d'un océan à l'autre le soutien dont ils ont besoin pour réaliser leur plein potentiel. Cette initiative permettra aux collectivités et aux jeunes d'élaborer des stratégies locales innovantes pour aider les jeunes à réussir leur transition de l'adolescence à l'âge adulte, y compris l'obtention de leur diplôme d'études secondaires et une transition réussie vers l'enseignement postsecondaire, des stages ou l'emploi.
Je reconnais qu'il y a beaucoup de travail à faire, mais il s'agit aussi d'une occasion unique de mobiliser des partenaires et partager les ressources et l'expertise au sein de chaque communauté. C'est pourquoi nous sommes fiers de nous être associés à l'Institut Tamarack pour diriger cette initiative au cours des quatre années et demie à venir. Cumulant plus de 15 ans d'expérience à piloter le changement communautaire, l'Institut Tamarack est un partenaire essentiel pour veiller à ce que les besoins des jeunes soient au premier plan alors que chaque collectivité évolue vers des soutiens et des services plus collaboratifs, inclusifs et durables.
L'initiative Bâtir l'avenir des jeunes est le projet phare de la nouvelle filière de financement annoncée dans le cadre du programme modernisé de la Stratégie emploi et compétences jeunesse, qui vise à aider les jeunes à terminer leurs études secondaires et à faire la transition vers l'enseignement postsecondaire. Ce volet de financement — Droit au but — reconnaît que l'éducation joue un rôle essentiel dans l'amélioration des résultats des Canadiens sur le marché du travail. travail
Au nom du ministère de l'Emploi et du Développement social, je voudrais exprimer ma sincère gratitude à l'Institut Tamarack, aux partenaires de chacune des 13 collectivités, ainsi qu'aux partenaires nationaux qui soutiennent cette initiative. Je sais qu'ensemble, vous allez avoir un effet durable sur la vie des jeunes à travers le pays.
Alexis Conrad
Assistant Deputy Minister / Sous-ministre adjoint
Employment and Social Development Canada / Emploi et Développement social Canada
Learn More:

Share this article: