Taking a Whole-System Approach to Addressing Community Literacy at a Regional Level
By: Fiona Bramble,

Co-Chair Greater Victoria Alliance for Literacy & Founder, President and Managing Editor, Here Magazine


Janine Hannis,

Co-Chair Greater Victoria Alliance for Literacy


Keith Jones,

Practice Lead, Challenge Dialogue System Network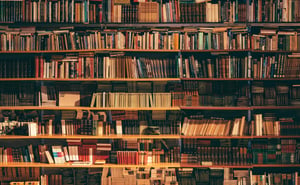 We routinely hear from those with lived experience, service providers, funders, and other supporters about challenges in accessing various social support services. Unintentionally, these services are often fragmented, siloed, not well coordinated, and competitive. At a collective impact workshop in 2014, a small group of service providers pondered how they might better address these challenges, proclaiming—let's form an alliance! This aspiration set us on a journey to better understand what was going on, why things were the way they were, and how they might be changed to achieve great collective impact regionally.
To begin, a broad range of literacy stakeholders were engaged in a community-wide dialogue over a two-year period to seek answers to these questions, which resulted ultimately in the design and establishment of a Greater Victoria Alliance for Literacy (GVAL). The results of a Challenge Dialogue in the fall of 2015 clarified the scope and shared intentions of the literacy community and informed the design of an Integral Strategy Roadmap™ in early 2016. The roadmap, co-created by multiple stakeholders in a series of facilitated workshops, is approximately 30 x 20" in size and comprises a comprehensive pattern of actions, and interconnected pathways of outcomes, and impacts. The roadmap embodies and supports the five conditions of collective impact: common agenda, shared measurement, mutually reinforcing activities, communication, and backbone, which in our case, is a Stewardship Group.
In November 2019, GVAL was invited to present its work to the Peter Gzowski Foundation for Literacy (PGFL) Annual Forum in Calgary. This was a unique opportunity to be frank and share both our successes and our challenges with implementing a whole-system, regional strategy. Key successes include the establishment of a dedicated Stewardship Group that represents the regional literacy system, and securing funding for a coordinator to support the work of Stewardship Group. Challenges include the usual suspects of capacity and time—especially related to sustained and sufficient funding for implementation.
The Strategy Roadmap, designed to help guide the work of GVAL, is also a useful tool for other organizations and initiatives to think about systemic nature of literacy learning support. Since Frontier College was among the participants in Calgary, we decided to apply our Roadmap to show how the findings of their recent national research report "Literacy and Essential Skills as a Poverty Reduction Strategy" were manifested in the GVAL Roadmap. Almost the entire Roadmap is illuminated. This kind of interpretive Roadmap was also done in early 2019 for the Immigrant Parents As Literacy Supporters (IPALS) program, a Decoda Literacy initiative of which UNESCO is making a case study as one of the best literacy practices globally!
Today, as members of the GVAL Stewardship Group, we are reflecting on our path of shared and collective exploration, learning, alignment, strategy, leadership and stewardship, commitment, successes, and serendipity. That whole-system change is not for the faint of heart we now truly understand and appreciate. After all, collective impact is a leap of faith in some ways, and an ongoing journey of experimentation, learning, and adjustment.
Learn More:
Share this article: