When Community Becomes "Unessential"
By: Paul Born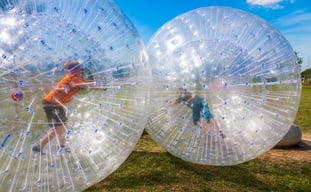 Community gardens were just declared essential in our city. Gardens were opened as a food security measure, noting that many low-income people rely on gardens to save money on food. The next big challenge, and this will be announced in the next few weeks, is how to manage a community garden without community.
I am not yet struggling with physical distancing, well not in the short term, it is necessary. Though I do miss terribly the lunches and dinners with family and friends and going to concerts and movies and ball games. Our book club met virtually for the second time since the COVID lockdown – it was good – well okay. Mostly book club is about community, 7 men who eat a burger and a salad while we talk about our lives and oh yes there is a book to discuss, we do discuss it – but we wander into each other's lives and we build community amongst us. That did not happen online. Maybe it will – but I am unsure. To clarify our book club name is, "Burgers, Beers, Bro's and oh Yeah Books".
What happens when community is declared unessential? Most of us comply. The extreme introverts celebrate. As COVID-19 spreads we know the physical act of community is not good for us, and so for those most vulnerable in society, we give up physical community to overcome a threat to all of us.
I really want us to declare community essential. I want us to invest in community and find new ways of engaging together. Could we spend a little less on saving the economy and a little more on saving ourselves?