Tamarack Institute
2022 Annual Report
TAMARACK INSTITUTE
Annual Report 2022
In 2022, over 47,000 individuals turned to the Tamarack Institute for support from more than 4,000 cities in Canada, the US, and globally. We are a remote organization with team members across Canada and the globe, bringing diverse perspectives and ideas to the table.
Our office headquarters is nestled in the heart of the Haldimand Tract, a land that was granted to the Haudenosaunee of the Six Nations of the Grand River and within the territories of the Neutral, Anishinaabe, and Haudenosaunee peoples.
Over the last two decades, Tamarack's goal has been to teach, support, and uplift communities in ending poverty across Canada, in all its forms.
Our teams host workshops, webinars, and gatherings and work directly with member communities to help them support and transform their communities to achieve their goals. Whether the focus is on building youth futures, sharing information on equitable climate transitions, or implementing long-term strategies to end poverty, we aim to provide communities with the knowledge and the support they need to make a difference.
Through this year's annual report, you will be able to explore the work of each of our teams and gain a deeper understanding of people involved and the Tamarack communities behind the numbers, their frontline work, guides and resources, evaluation and outcomes in 2022.
Let their stories inspire you and demonstrate how together, we can create a brighter future for everyone.
OUR IMPACT IN THE LAST YEAR
$6,705,438 Dispersed in communities.
16 % Growth in Tamarack Learners.
25 Events hosted with 1,000+
changemakers across Canada.
92,000 Online Resource Viewed.
Some of 2022's
Key Guides and Toolkits

Letter From the Board

A word from our board chair, Shauna Sylvester
2022 was a year of introspection, adaptation, and action for the nearly 50,000 members of the Tamarack community.
It was the year in which we celebrated the retirement of Paul Born, our co-founder and former Co-CEO, from Tamarack. While Paul has moved on from the staff team at Tamarack, his support for the role that communities play in ending poverty in all its forms continues. It's been a joy to support him in the launch of his new book Breakthrough Community Change and to benefit from his pro-bono work with communities over this past year. His optimism and energy continue to inspire our work.
2022 was Danya Pastuszek's first year as Tamarack's Co-CEO, alongside Liz Weaver. In this thoughtful piece, Danya reflects on her first year at Tamarack. Danya has been integral in shaping how we centre lived experience, equity, and results on a broad scale, and I'm excited to see how she will continue to shape and inspire our community. Her commitment to care, building the conditions for trust, and acknowledging the roles of power and privilege are important guideposts for our journey ahead.
This year, we took important steps on our equity, diversity, inclusion, justice, and reconciliation journey. We hired our inaugural director of equity, diversity and inclusion, Rochelle Ignacio. We established an Equity, Diversity, Inclusion, Justice and Reconciliation board-level committee. We're doing inner work, organizational work, and community work at the same time, enhancing our capacity to instill positive change in ourselves and in communities across Canada.
2022 brought Tamarack onto the global stage. Tamarack was honoured with the Schwab Foundation for Social Innovation's inaugural Collective Social Innovation Award. We are thrilled that the Schwab Foundation is recognizing the power of collective impact, and we see this award honouring the tireless efforts of change-makers in member communities across Canada.

This year is also a year of change on our board. Two long-time friends and volunteers, Adaoma Patterson and Brock Carlton, are both stepping down from our board. Adaoma has been a key leader in the Peel Poverty Reduction Strategy and has significantly contributed to the Ending Poverty work at Tamarack over the last 10 years. Brock has served as our board vice-chair and has been a partner, thought leader and advocate to end economic poverty since he first encountered Tamarack as the CEO of the Federation of Canadian Municipalities. We sincerely thank both members for their dedication and meaningful contributions to the Tamarack community.

After three years as your board chair, I am also shifting my duties and stepping into the role of past chair. I am honoured to have served Tamarack as chair and I have learned so much over the years from member communities, staff, our youth organizers and partners. I'm pleased to welcome new board members and I'm excited to see what we can do together as the Tamarack family to support equitable community engagement, advance climate justice and end poverty in all its forms in Canada and beyond.

Thank you,

Shauna Sylvester, Chair, Tamarack Board of Directors
Tamarack Teams
and Stories of Impact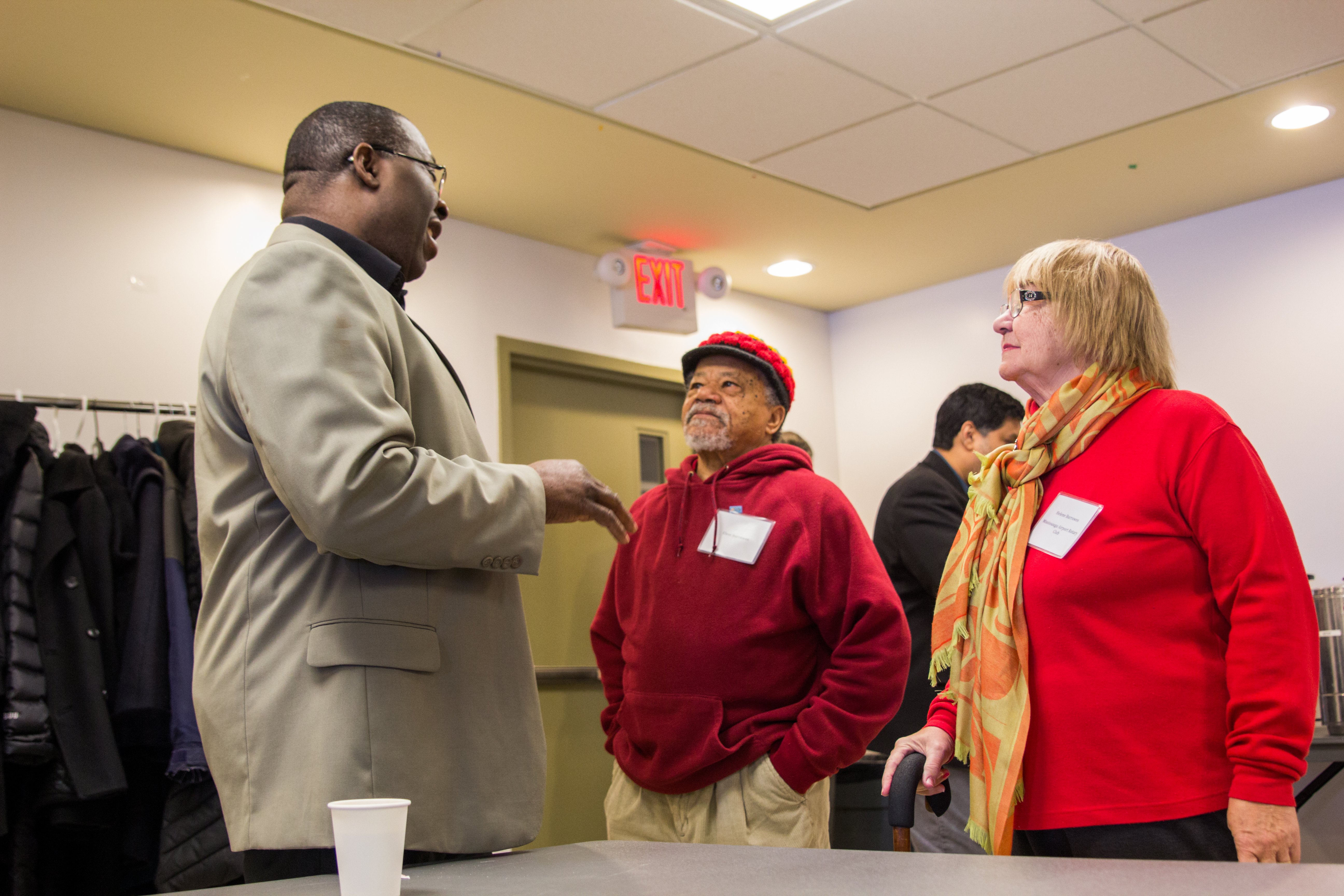 The Learning Centre
Tamarack's community is 47,000 people dedicated to a brighter tomorrow. For more than 20 years, our Learning Centre has supported changemakers to propel large-scale change and make profound social impact in a shifting context. In 2022, our offerings focused on transforming systems, leading collaboratively and with humility, and shifting power to community.
As a registered charity, Tamarack's Learning Centre reinvests the funds generated by clients and learners into providing content and tools on an open-source platform to build capacity in the field, share resources, and support each other to accelerate impact.
The Learning Centre's Impact in 2022
2078 people enrolled in workshops & online courses Foundations courses to build their skills in changemaking
4000 downloads
of 26 written publications
Over 200 consulting projects
reaching 4,500 people through teaching, coaching & facilitation
24 free webinars
offered to our network with 5000+ registered
THE LEARNING CENTRE'S STORIES OF IMPACT
FIVE SHIFTS TO CHANGEMAKING PRACTICES:
The practices of changemaking are shifting in a good way – in ways that centre equity and community voice. Below are five shifts that Tamarack's Learning Centre saw in 2022, as told through community stories of impact.
Discover these transformative stories here, where we uncover successful social changemaking in places across the globe, from Canadian communities such as the Peel Region and Medicine Hat, all the way to the United Kingdom and France.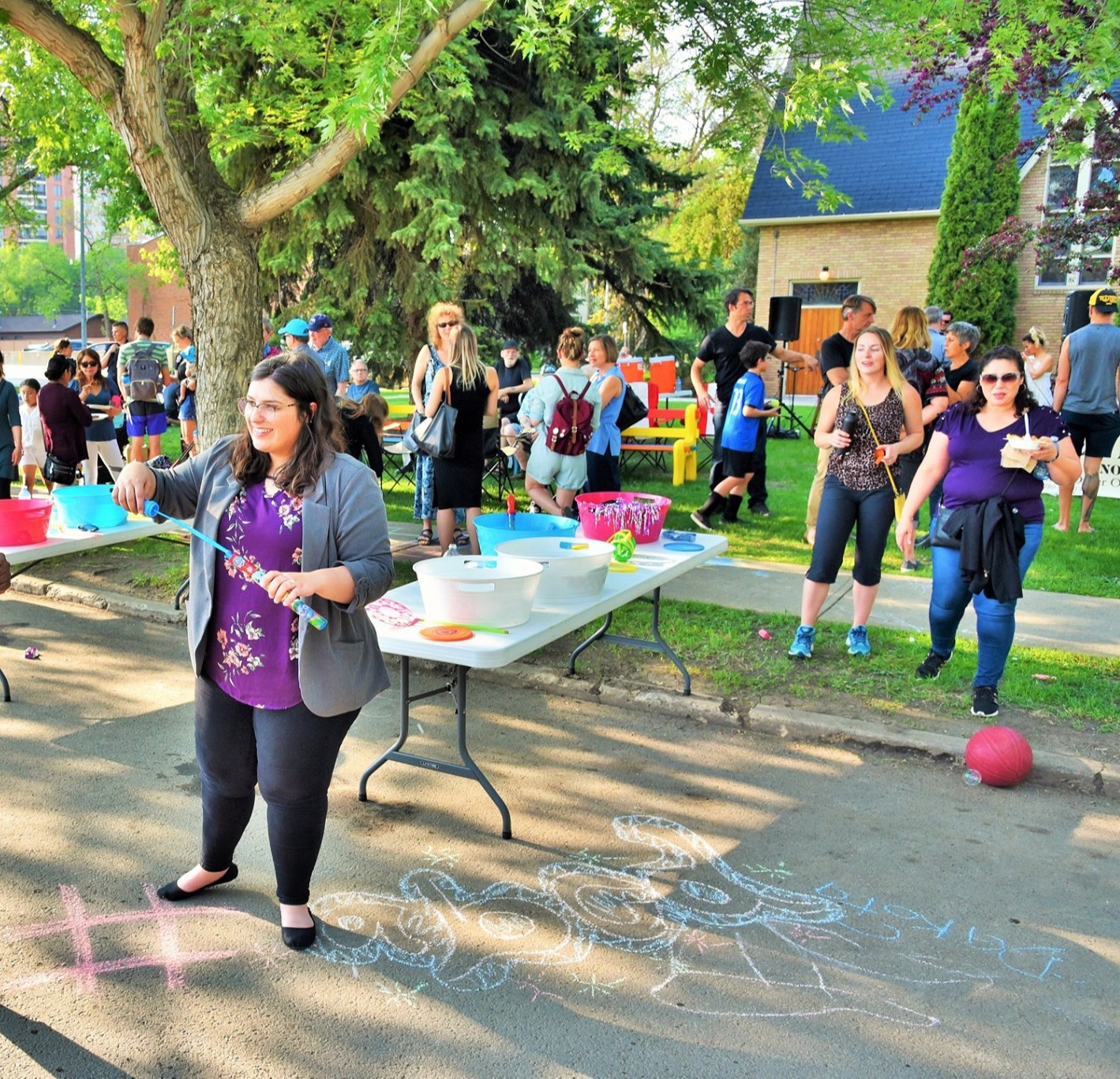 Deepening Community
With the growing sense of disconnection and social isolation happening in cities and towns across Canada and the decrease in civic involvement in communities,
we believe that Deepening Community is the answer
. Deepening Community is a network of people, neighbourhoods, towns and cities that are coming together to build strong relationships and shape neighbourhood strategies and use them to create hyper-local approaches to food production, disaster preparedness, community safety and well-being, and community economic development.
Deepening Community is
creating a movement
where all neigbourhoods in Canada are built using the gifts and assets of the community, residents and leaders who contribute to the planning and development of cities and towns that ultimately builds a sense of belonging for everyone.
Deepening Community's Impact in 2022
843 learners
part of four Communities of Practice
45 Deepening Community members
from 8 provinces
1000+ New subscribers
a 15% growth
2100+ registrants
for 6 webinars
Deepening Community's Story of Impact
The Social Fabric of St. Albert
located on the traditional lands of Treaty 6 Territory and Métis Region 4
"Block parties are... gold!"
As the saying goes, 'it takes a village' to cultivate a sense of safety and togetherness. Without it, we as humans face the risk of social isolation and loneliness. In this video, the cherished citizens of St. Albert come together to share their stories of how block parties, barbecues, and soup nights have fostered a deep connection and a vibrant bond between them. Watch to learn about the City's commitment to empowering its residents with valuable resources, uplifting support, and a shared vision of community building and belonging.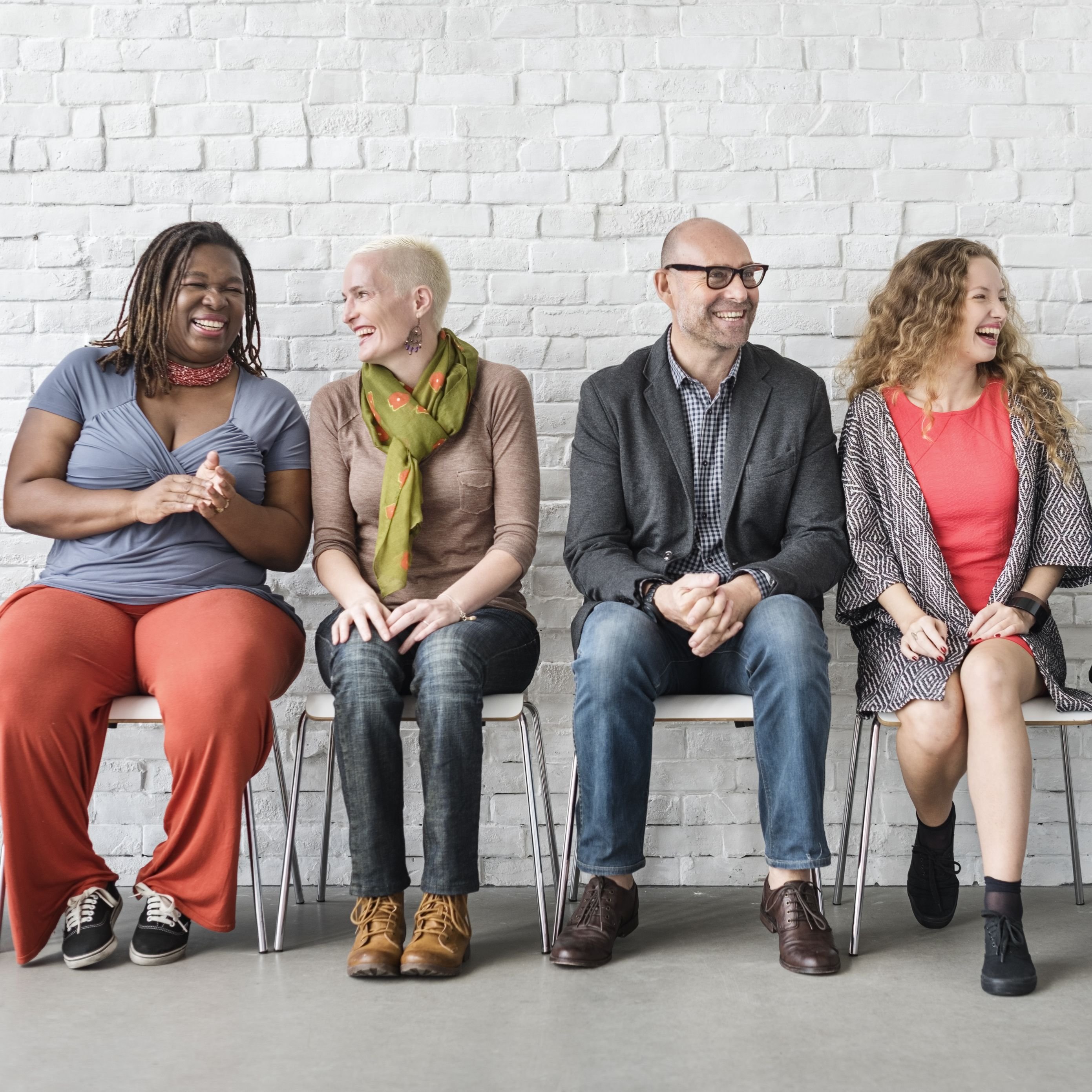 Communities Ending Poverty
Communities Ending Poverty is a collaboration of 90 communities conceived to eradicate poverty on Turtle Island (both Canada and the USA). Our members come together in roundtables to nurture growth, learn, and work hand in hand with those most impacted by poverty towards a common goal.
Our approach is grounded in identifying and addressing the root causes of poverty, using a comprehensive, multi-sectoral strategy. We believe that every person has a unique role to play in creating change, and we prioritize building upon strengths rather than dwelling on challenges.
Communities Ending Poverty's Impact in 2022
9 New Member
Communities in 2022
46 Government/
Civic Members
Communities Ending Poverty's Story of Impact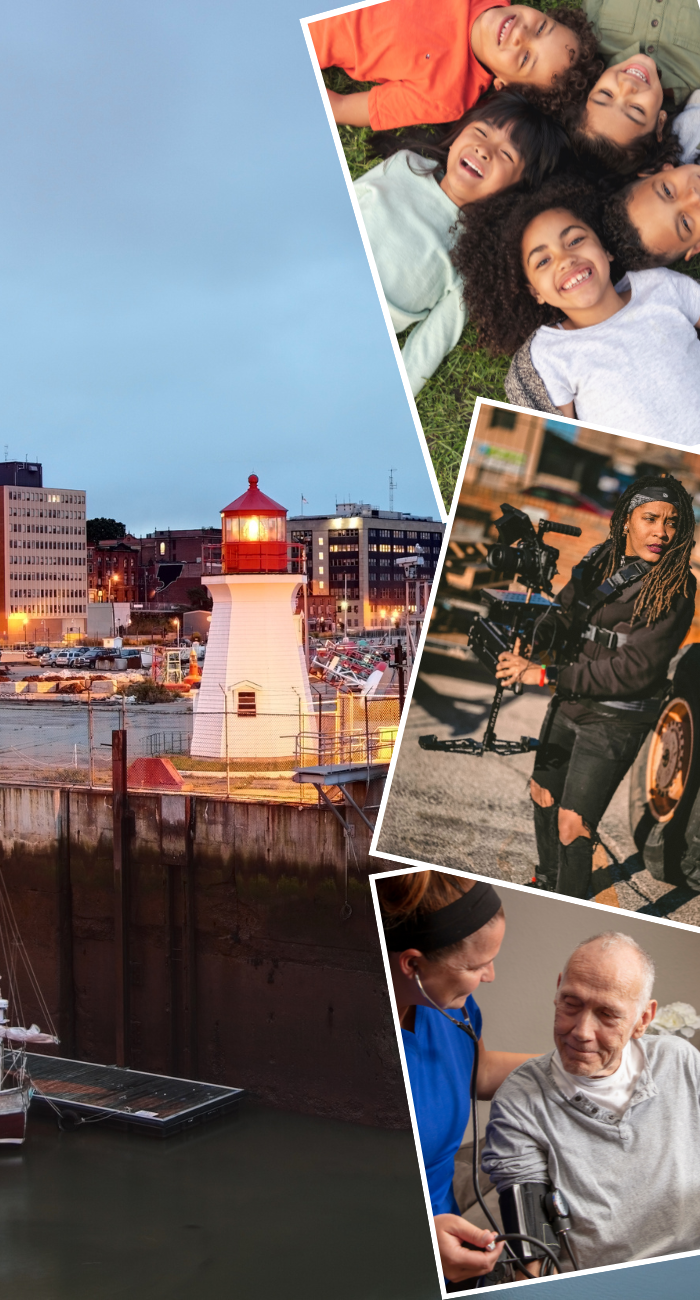 Saint John Stronger Together
This is the story of a city that took charge to solve a big problem.
At first, it was all about assisting people in traditional lands of Wolastoqiyik/Maliseet, Saint John, New Brunswick in fulfilling their basic needs but, as time went on, this mission evolved into an even more meaningful goal: to break the cycle of poverty, and with a result of reducing poverty by ~70%!
Today, the community is actively involved in a paradigm shift, moving away from a mindset of "charity for the poor" and instead focusing on empowering individuals and families to achieve greater economic and social prosperity.
It's a beautiful transformation that is not only changing lives but also building a brighter future for generations to come in the charming city of Saint John, New Brunswick.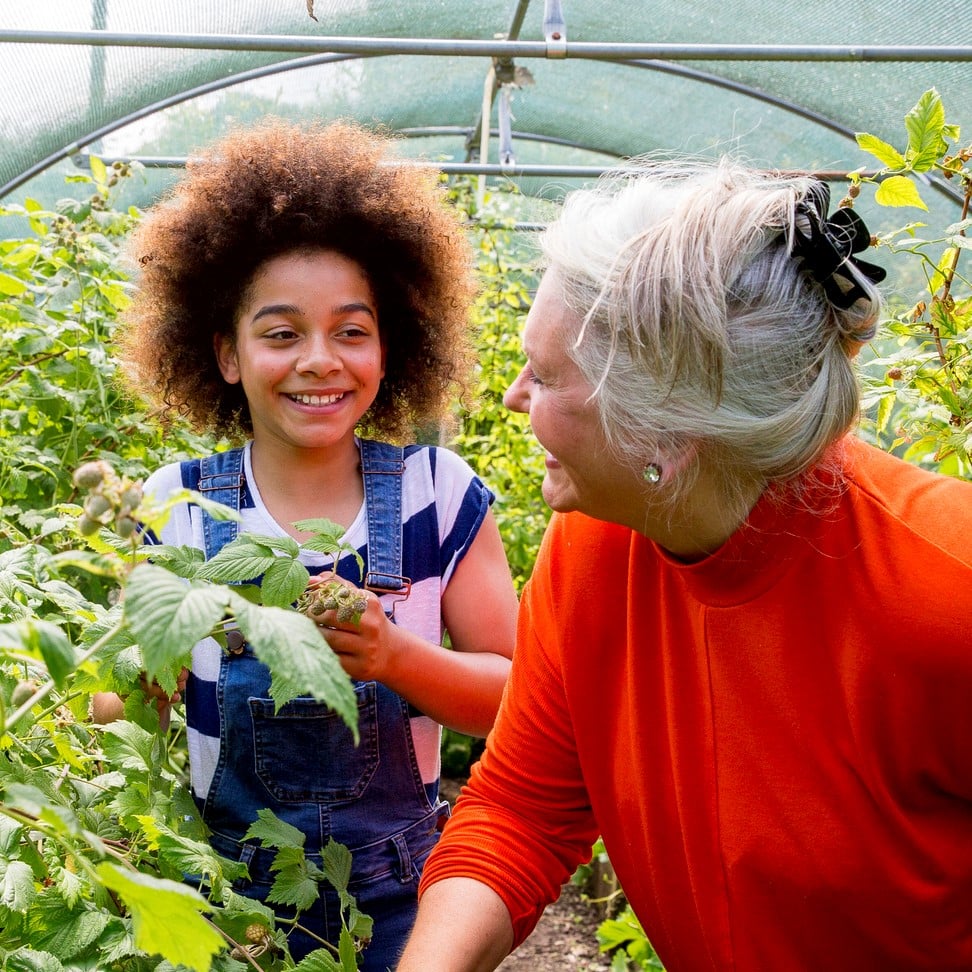 Community Climate Transitions
Community Climate Transitions (CCT) is a network of Canadian and US-based community changemakers from across sectors who are passionate about engaging residents and local institutions to develop place-based, whole-community responses to the climate crisis. Our common values include:
Equity and justice – must be at the heart of climate transition efforts
Multi-solving approaches – the social, environmental and economic challenges we face are interconnected, and our solutions need to 'multi-solve' and address root causes
Inclusion and radical collaboration – resident-led, multi-sector approaches are the necessary way forward
Bold action – the scale of the polycrisis demands boldness
Learning – we commit to lifelong learning and unlearning
Care and love – caring for ourselves and others is essential
Community Climate Transition's Impact in 2022
1787 learners in our network
(a 325% growth from 2021)
200 + members of our SDG Localization
Community of Practice
19 communities (from six different provinces)
participated in our first-ever Climate Transitions Cohort program
37 webinars, workshops and
community of practice calls hosted
COMMUNITY CLIMATE TRANSITIONS' STORY OF IMPACT
Tamarack's Climate Transitions Cohort: A Learning Journey from Coast-to-Coast
In this inspiring video, participants from the 2022 Climate Transitions Cohort discuss their learnings and experience with the Tamarack community. The cohort program is a ten-month journey for place-based teams to learn about approaches to whole-community change, connect with other like-minded changemakers, and act locally. 19 communities joined in 2022 and another 30 are taking part in the 2023 editions.
Through their shared experiences, participants are uncovering new and exciting approaches to addressing the climate crisis and advancing equity. From shaping powerful new narratives to bringing lived experience to leadership tables, cohort members are collaborating and engaging their communities in creative and meaningful ways.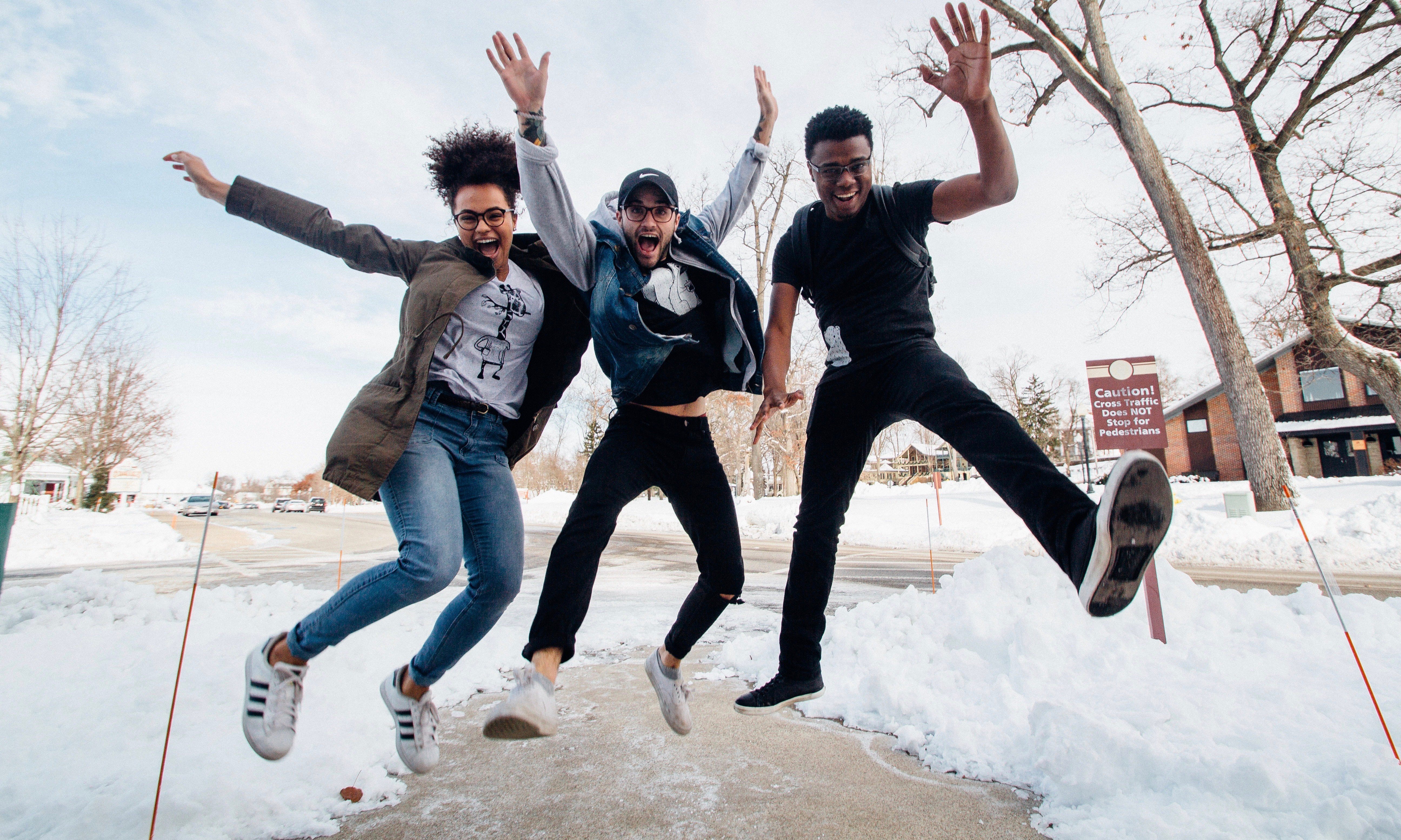 Communities Building Youth Futures
Tamarack – and our world – benefits from the wisdom, passion, and experience of young Canadians. Our work strives to place the voices of youth at the centre of cross-sector work designed to create systems change. In partnership with the Government of Canada, Tamarack has embarked on an exciting multi-year initiative called Communities Building Youth Futures. This pan-Canadian project is dedicated to empowering youth to grow, learn, lead, and stay engaged on their learning journey.
We are working with our local and national partners to develop system-wide solutions and opportunities that break down the barriers to education and employment that youth are experiencing.
With a focus on youth leadership and engagement, we believe that collaborative, community-driven solutions are the key to unlocking brighter futures for our young people.
Communities Building Youth Future's Impact in 2022
Over 19k youth participating, support & engaged
241 youth engaged on local leadership tables
Over 1oo youth hired as backbone staff
562 youth engaged in developing Innovation Fund Projects
COMMUNITIES BUILDING YOUTH FUTURES' STORY OF IMPACT
Funding for Youth in

Leadership

:
40 Novel Projects Spearheaded by Young People
The Community Innovation Fund (CIF) provides funding to youth-led projects to address the challenges faced by young people in their communities in novel and creative ways. In 2022, the CIF grants provided additional funding to communities to support local reconciliation activities.
The CIF has now financed 40 projects whose themes span topics such as access to learning opportunities and education, empowering youth as systems leaders, digital access, and more!
In this gallery, you will see some of the outstanding, creative projects funded by the CIF and created by young Canadians.
The CBYF network's remarkable achievements have been made possible through leveraging the collective impact framework and by putting youth at the centre of all we do. Learn about the first two years of the implementation of the CBYF initiative, how well the initiative is working, and the significant learnings, changes, and pivots the initiative has had since its inception in our most recent Formative Evaluation Report.
Our Francophone Strategy
The Tamarack Institute's Quebec and Francophone Communities team strives to develop French-language learning opportunities and resources and cultivate meaningful partnerships, connections, and collaborations with Francophone learners, organizations, and communities.
OUR IMPACT IN THE LAST YEAR
2038 Quebec and Francophone learners
Over 72 publications translated into French
100 Francophone organizations collaborated with Tamarack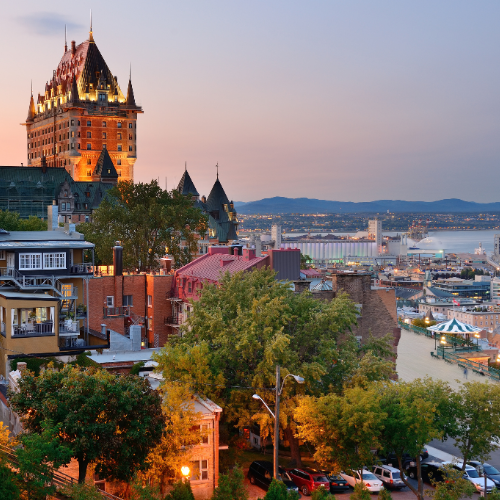 Our story of impact
Tamarack's Francophone Strategy
We aim to be valuable collaborators for French-speaking communities across Quebec, Canada, and beyond. In 2022, we've had the privilege of expanding our network of collaborations and forging meaningful connections to make a positive collective impact.
Digital Sales, Engagement, & Learning
As subject matter experts across a wide spectrum of integrated marketing disciplines, the Digital Sales, Engagement, and Learning (DSEL) team champions quality, consistency, accessibility, and searchability to effectively communicate Tamarack's brand and mission.
In 2022, we embarked on a multi-year commitment to organizational transformation, revolutionizing the way we approach digital strategy, to engage learners with a personalized, relevant, and access-aware experience.
Our Approach
Our vision is to build an online knowledge sharing platform for the future that reaches more learners, achieves greater impact, and empowers change on the community scale. We believe in the power of deliberate and decisive design, where all learner experiences are equitable, inclusive, and accessible. We prioritize community connection, diversity, and inclusion to create a collective narrative rooted in impact and collaboration.
DSEL'S IMPACT IN THE LAST YEAR
16% growth in our Community Database
10% Engage! newsletter subscriber growth
DIGITAL SALES ENGAGEMENT AND LEARNING
2022 Highlights

The insights gathered from this process will directly impact design and functionality decision-making within the Digital Sales, Engagement, and Learning team. Through measured and methodical design, community connection, and a focus on impact, we will continue to revolutionize the way we approach digital strategy and empower changemakers en masse. The 2022 learnings will inform the future of our communications strategy, the look and feel of our website, our social media presence, event marketing, and much more.
Equity, Diversity and

Inclusion
Tamarack was founded on the belief that people with lived experience of oppressive systems must be part of transforming those systems, and, throughout 2022, Tamarack has continued along our equity, diversity, inclusion, justice and reconciliation (EDIJR) journey. We aimed to focus our work with communities on reducing disparities and advancing equitable outcomes, deepen our organizational understanding of systemic inequity, including racism, uphold our responsibilities under the Truth and Reconciliation Calls to Action, and take meaningful and tangible steps towards becoming an anti-racist organization. Our Board and Staff have committed to both internal and external actions that allow us to use our power and privilege as a settler-led organization to advocate for the necessary action required for transformational systemic reformation.
We commit ourselves to listen, share our learnings, and engage with community in this important work. We recognize this is an ongoing effort and are taking necessary steps to ensure it is embedded in how we operate internally and with the communities we support.
Organizational Capacity - New Roles
In 2022, we created two new staff roles focused on equity, diversity, inclusion, justice, and reconciliation.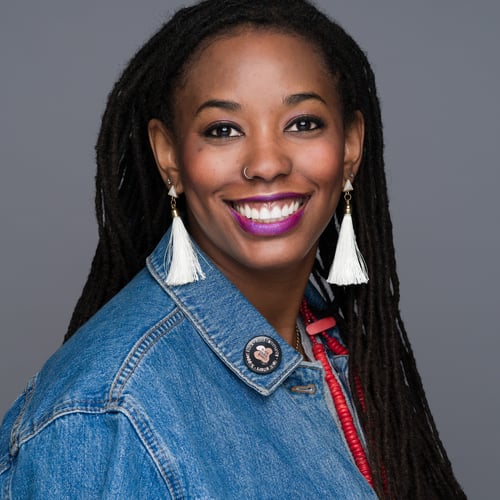 Rochelle Ignacio
Director of Equity, Diversity and Inclusion
In September 2022, Rochelle Ignacio joined as the inaugural Director of Equity, Diversity and Inclusion. Rochelle is focused on supporting Tamarack's internal EDIJR journey and identifying opportunities to create a more equitable workplace, which includes launching a Request for Proposal process to embark on an EDIJR audit. Embedding EDIJR across the organization will build capacity with Tamarack staff who support members of the Tamarack community in achieving equitable outcomes and processes at a community-wide scale.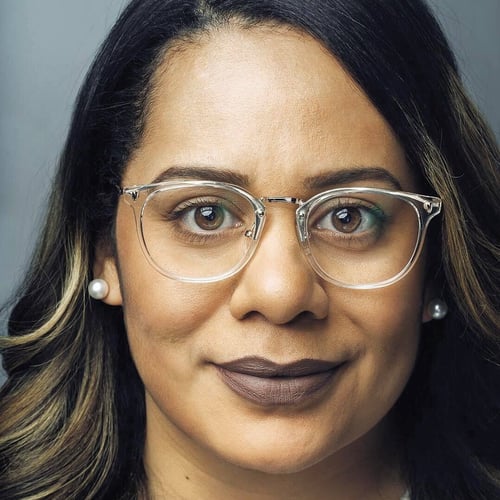 Angelina Pelletier
Manager of Communities – Indigenous
In February 2022, Angelina Pelletier joined the Communities Building Youth Futures Team as the inaugural Manager of Communities – Indigenous. In this role, Angelina applies collective impact theories into improving outcomes for Indigenous and non-Indigenous youth who face systemic barriers as they pursue their education and transition to adulthood. Through her leadership, she also supports Tamarack staff in learning about reconciliation, decolonized practices and Indigenous ways of knowing.
Embedding

EDIJR

Across Sectors
At Tamarack our EDIJR work is supported by action teams comprised of staff across the organization and a board-level EDIJR committee. This approach allows us to continuously deepen our EDIJR efforts in areas such as programs, measurement, policy, communications, governance and internal reflection.
As part of Tamarack's EDIJR journey in 2022, we have taken organizational shifts in how we embed EDIJR across sectors through efforts to centre equity-deserving voices, transform systems and upholding commitments of our own anti-racist and reconciliation journey. Through these five powerful stories, you'll see how we embed EDIJR when we talk about complex social issues including climate transitions, reconciliation, poverty reduction and organizational change.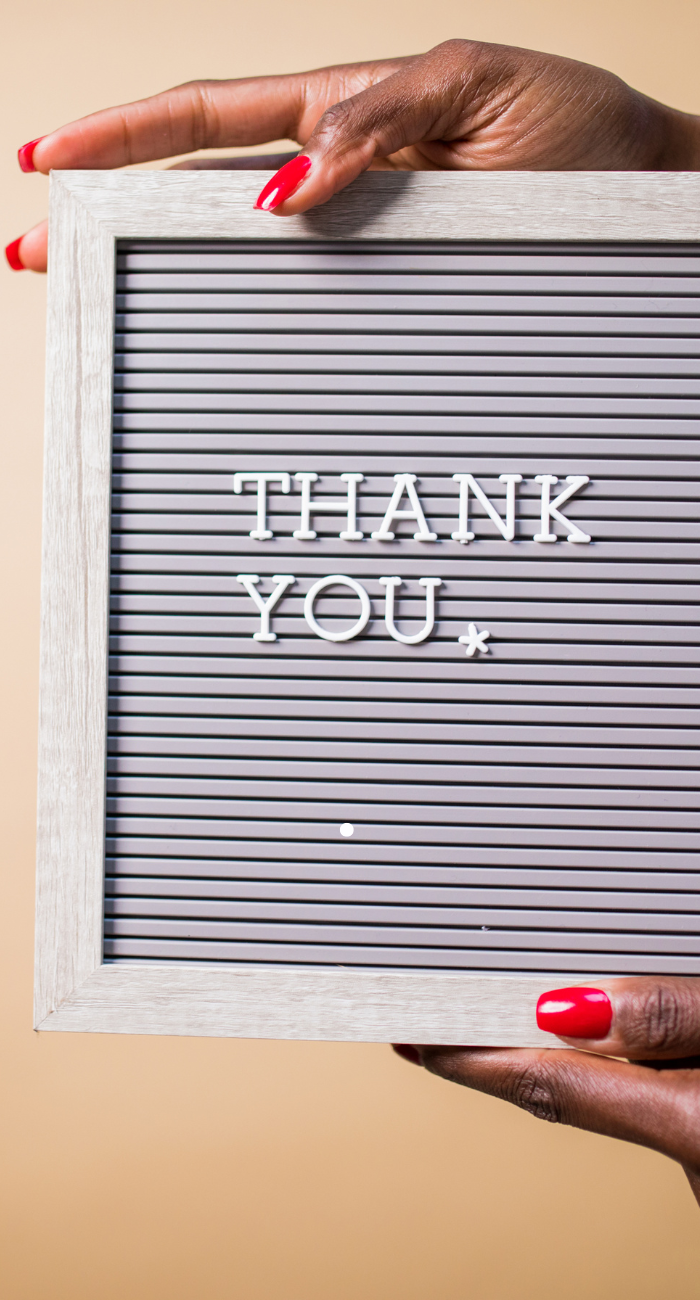 Tamarack Institute
Thank you to our donors
The Tamarack Institute wishes to express our sincere thanks to our donors. With your support, we are able to continue and improve our work in poverty reduction, deepening and uplifting communities, building youth futures, and equitable climate transitions. Thanks to donors like you, we can work towards a more sustainable, just, and equitable world.
We are grateful for your support and belief in our mission. A sincere thanks to the McConnell Foundation, Suncor Energy Foundation, World Education Services Mariam Assefa Fund, the Government of Canada, the Government of British Columbia, TD Canada Trust, The Definity Insurance Foundation, Tides Foundation, and the Sonor Foundation.

Your donations enable us to further our mission of creating positive change, and on behalf of the entire Tamarack Community, we sincerely appreciate your generosity and support.